New Museum of Art and Design of Miramar to open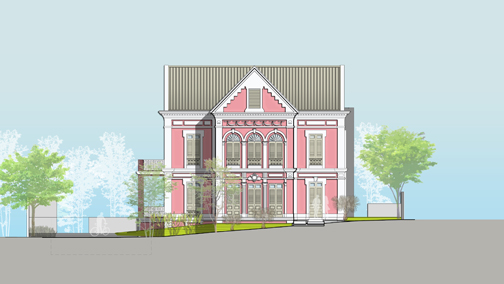 The Museum of Art and Design of Miramar (MADMi), a new museum and private nonprofit foundation in Puerto Rico located on Cuevillas Street in Miramar, will open its doors in early 2018, through an investment of some $5 million, property executives said Wednesday.
The MADMi will investigate and present the historical and aesthetic development of industrial design, the decorative arts and their relationship with the visual arts from the origins of twentieth century Modernism to the present.
These disciplines will serve as background for the exhibition of contemporary objects, establishing a link between past and present through the best in local and international artworks and design objects, executives said.
"We hope to create a museum that is relevant to the public through its commitment as a consistent center of educational impact. With rehabilitated and modernized grounds, the MADMi will provide its visitors with an interactive environment that encourages creative thought, technological innovation and socio-cultural dynamism," said Alfredo Martínez-Álvarez, chairman of the museum's Board of Directors.
The MADMi will be located in a property built in 1913, which is emblematic of Miramar's architecture. Cuevillas 607 has a rich history with the arts, as it served as home and studio to various renowned Puerto Rican artists.
Architect Alberto Ferrer, founding partner of Sierra, Cardona, Ferrer, and BM Construction Corp., will helm the remodeling and construction phase of this project spanning some 15,000 square feet. This project will generate some 150 direct and indirect jobs.
Construction of the MADMi will be divided in different phases starting this month finalizing in about 19 months.