NY Fed Home Loan Bank to grant $500M in disaster loans
The Federal Home Loan Bank of New York announced Tuesday it will be providing up to $500 million in disaster relief loans to help communities affected by Hurricane Irene begin the process of rebuilding.
Federal Emergency Management Agency-declared disaster areas in New Jersey, New York, Puerto Rico and the U.S. Virgin Islands are eligible for loans through the FHLBNY's community lending programs.
"Communities across New Jersey, New York and the Caribbean region have been severely affected by Hurricane Irene," said FHLBNY President Alfred A. DelliBovi.  "Although local, state and federal officials, as well as the members of these communities themselves, did exceptional work in preparing themselves for the storm, we now begin the long process of digging out, cleaning up, and rebuilding."
"The funds we are making available today will allow our member lenders to make an immediate, positive impact on recovery, relief and rebuilding efforts, while providing the flexibility these members need to suit these efforts to the individual communities they serve," he said. "Our members remain fully committed to serving their customers and neighbors during these difficult times."
FHLBNY's local member roster includes Banco Popular, Banco Bilbao Vizcaya Argentaria (BBVA), Doral Bank, FirstBank, Oriental Bank, and Banco Santander on the private side, and the Puerto Rico Housing Finance Authority on behalf of the government.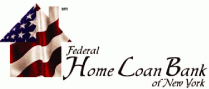 The $500 million commitment must be specifically used for housing, small business and economic development lending. Activities such as acquiring, building, refinancing or restoring branches, housing and small businesses are eligible for funding.
FEMA issued a disaster declaration for most of Puerto Rico twice in one week, on Aug. 22 and 27, after the weather system that entered the island as a tropical storm and exited as Category 1 Hurricane Irene battered the island for several days.