Papio app offers men's hairstyling services on-site in San Juan metro area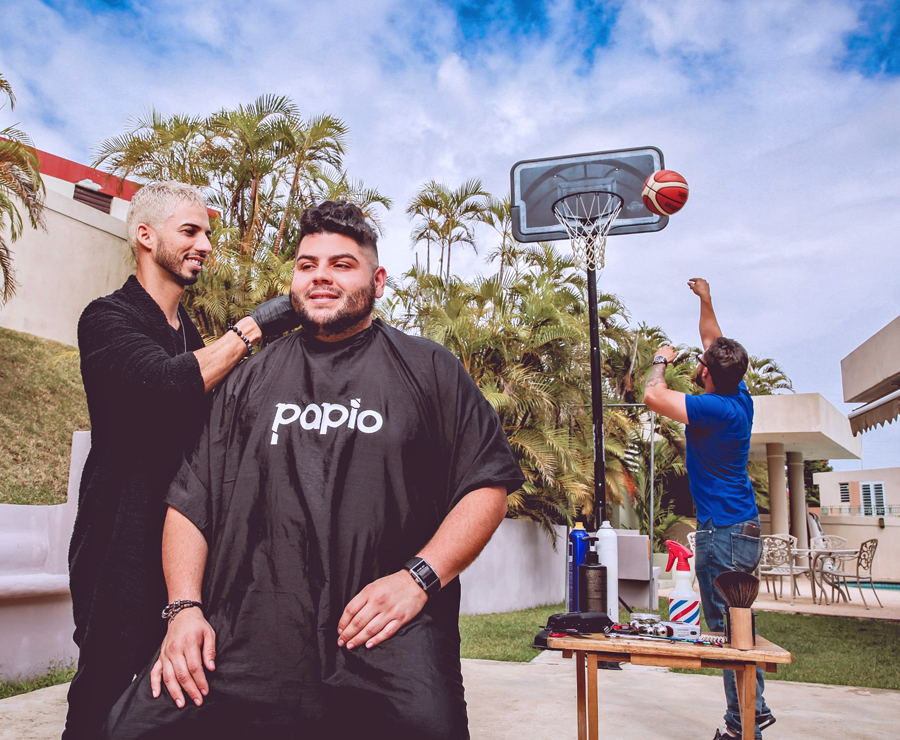 Papio, the new mobile app specializing in barbering services in Puerto Rico, has officially launched, offering home delivery services for men in the San Juan metropolitan area.
"Papio is like Uber for barbers and stylists. It is a technology developed right here in Puerto Rico. We kicked off our first stage in San Juan, with plans to expand services to other cities in Puerto Rico," said Olvin Valentín, president of Papio.
"Our aspirations with this app are to keep growing in scale, even outside the island," he added.
The mobile application, available for Android and iPhone phones, has two versions: Papio Barber, for barbers providing their services; and Papio, for customers. Papio users have the advantage of receiving barbers at the time and place that they choose, maximizing their convenience.
The customer app is easy to use. Users download the Papio app, create their profile and choose which services they want: a haircut, beard or eyebrows. The next window shows nearby available barbers, similar to how Uber works.
The user then picks a barber, who confirms the request and goes to the house or designated location to provide the services. Clients pay for these services through the app, never in cash.
The second app, Papio Barber, allows barbers to reach more customers, increase their weekly sales and be their own boss, setting their own rates. Barbers who wish to join the Papio team full-time or use the app to get part-time home services customers, can now download the application and register through the Papio Barber app.
They can also send the required documents and resumé by email or call (939) 429-7936.
During the first stage, Papio's services will be limited to men's cuts in the San Juan area. In the coming months, the company will expand throughout the island and will include other services, such as haircuts, styling and beauty services for women, he said.