Claro opens new store in Dorado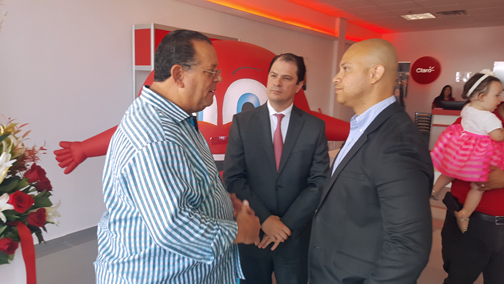 Telecommunications company Claro recently inaugurated a new store at the Doramar Plaza mall in Dorado, jointly with G.A. Communications.
"One of the priorities this year is to develop more outlets around the island to bring us closer to the customers and provide a better service," Claro President Enrique Ortiz de Montellano said, noting it is the second store in that municipality.
G.A. Communications is an authorized agent for Claro, and its owner, Emanuel González said the "new store is synonymous with our commitment to the economic development of Dorado and our investment in the island together with Claro, our business partner."
The new 1,200 square-foot store features an extensive portfolio of equipment and offers all Claro services; Mobile, internet, fixed telephony and Claro TV IPTV.