P.R. Legal Aid: 70% of cases are of women 'threatened' with displacement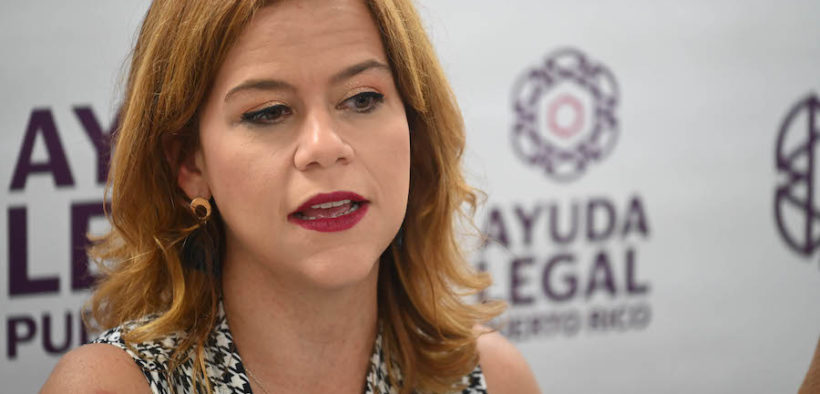 Seventy percent of the free legal aid offered in 2022 by Puerto Rico Legal Aid, or Ayuda Legal Puerto Rico, was to women "threatened" of being displaced from their homes in the aftermath of natural disasters and for issues related to COVID-19 pandemic restrictions, as well as for other issues such as rising housing costs, said the founder and executive director of the nonprofit organization, Ariadna Godreau-Aubert.
Godreau said women were impacted most by the 2017 hurricanes, the 2020 earthquakes and the pandemic. She recalled that when COVID-19 arrived in Puerto Rico, the island's government ordered a lockdown and most residents had to work from home and schools were closed until government officials believed it safe for students to resume in-person classes. This led many single mothers to quit their jobs so they could take care of their children and help with their online schooling.
"For families accompanied and helped by Puerto Rico Legal Aid – 6,500 [families] in 2022 – housing was the main cause of their problems," Godreau said. "More than half of them have incomes of less than $15,000 a year."
Based on the cases the nonprofit dealt with last year, Godreau; Verónica González-Rodríguez, litigation coordinator; and Verónica Rivera-Torres, community lawyer, pointed out that from 2021 to 2022 there was a 300% increase in evictions.
"In contrast, in recent years, there has been a lack of public accountability for the $1.4 billion disbursed for aid and zero public monitoring of contractors working with [Community Development Block Grant Disaster Recovery (CDBG-DR)] funds," Godreau added.
The entity is focusing its 2023 agenda on four major economic justice and housing rights initiatives. These efforts will be carried out by offering free education and legal support, as well as supporting and advocating for changes in public policy on issues related to rent, natural disasters and women's economic justice.
The attorney further noted that Puerto Rico Legal Aid is expanding the reach of its website www.ayudalegalpr.org as a tool of "legal empowerment" to defend rights with three initiatives. First is providing access to free and accessible legal information for women in prison through a pilot program, dubbed "Women in Prison." Secondly, offering accessible legal representation. And lastly, the organization will reveal data related to "access to justice, including the court's case flows."
Moreover, Godreau noted that Puerto Rico Legal Aid is promoting a "recovery policy with a vision of housing and climate justice." In that sense, it is advocating for equitable access to earthquake mitigation and CDBG-DR programs.
In addition, the nonprofit will continue working on the Community Paralegal Project, a program with community leaders in the municipality of Loíza that "designs and advances legal strategies for decent housing and climate justice."
Puerto Rico Legal Aid said it will further promote legal action against housing discrimination, particularly "based on sex, race and functional diversity, giving particular attention to heads of families in public and private housing who face discrimination or evictions for nonpayment."
Furthermore, it will publish the first Census of Decent Rentals, including a map of public policies to protect renters, and will expand the Panel in Defense of Decent Rentals to include the regions of San Juan and Carolina.