P.R. Venture Forum summit focuses on 'driving growth and building sustainability'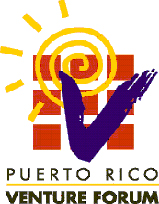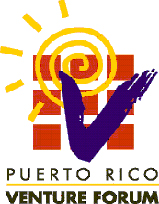 The 12th annual Puerto Rico Venture Forum Summit, which will focus this year on the theme of "Driving growth and building sustainability: Expanding your venture opportunity" is slated to take place Dec. 6 at the Condado Plaza Hotel, Grupo Guayacán announced Monday.
The PRVF exposes the local business ecosystem to talks by world-class experts in various subjects that are fundamental to the growth of any company. This is the ideal platform for businessmen and women and entrepreneurs to learn how to capitalize on business opportunities, reduce risk and expand operations into new markets, among others.
"This year's conference is designed so that speakers with great experience in the global business world can share strategies and experiences that allow the executive, and local entrepreneurs to improve their business model and identify opportunities to expand into other markets," said Juan Carlos Costas, executive director of Grupo Guayacán.
This year's agenda includes workshops by: Gleb Chuvpilo, Co-Founder & CEO at Authy Partner/Investor at Initialized Capital, who worked on several projects with PayPal founder Peter Thiel, and will discuss "Managing Risk in Pursuit of Growth;" Joshua Whiton, founder & CEO of TransLoc Inc., who will offer a talk entitled "From niche to mainstream: Taking advantage of great business opportunities"; and Isaac Majerowicz, Partner of Global Tech Bridge, who will expand on "Conquering the U.S. Market: Competing against giants."
The summit will also serve as backdrop for two major Grupo Guayacán events: announcing this year's winners of the "EnterPRize" business plan competition, and the celebration of its 15th anniversary as a nonprofit organization that introduced to Puerto Rico to private investment funds, not only as a way to diversify the island's institutional investment portfolios, but as a mechanism that supports high-impact entrepreneurial development initiatives.