Parallel 18, PRHTA ally to promote industry innovation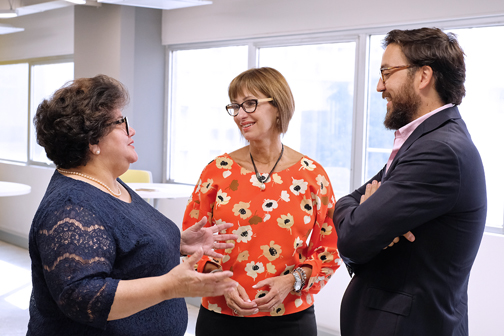 Given the challenges and opportunities that new business models provide in the global tourism industry, Parallel 18 (P18) and the Puerto Rico Hotel and Tourism Association (PRHTA) have established a collaboration agreement that will benefit startups that participate in the business accelerator and the members of the hotel association.
This alliance is an initiative by the P18 Connect subprogram in which the accelerator develops ties with large and medium businesses, both local and international established in Puerto Rico.
The object is to facilitate business connections for the entrepreneurs that participate in P18's program, the nonprofit said.
Through this alliance, the PRHTA agrees to facilitate connections between P18 businesses and PRHTA members and clients by holding bi-yearly meetings to generate business that benefit both parties.
Similarly, the accelerator has committed to identifying businesses that represent opportunities for the association's members and clients by increasing their market competitiveness or offering a product or service that has synergy with the tourism industry.
The agreement signed by Lucy Crespo, CEO of the Puerto Rico Science, Technology and Research Trust, the entity under which P18 operates, and Clarisa Jiménez, president of the PRHTA.
The executives said the tourism industry has the opportunity to experiment with innovative business models that arise from the collaboration between startups and established companies with a local and international presence.
"We value and promote this kind of alliances, that open the door to new collaborations in the entrepreneurial ecosystem," said Crespo.
"They also allow us to facilitate new connections between important sectors in the innovation and development scene, the local capital and the entrepreneurs that create businesses with a global mindset," she added. "This is part of our mission to invest, facilitate and develop the capabilities that allow Puerto Rico's economy to go forward."
Meanwhile, Jiménez said "establishing this type of strategic alliance is a forward move with which we can create avant-garde liaisons for our members and the association in general."
"We're sure this is the beginning of strong and successful business relationships between our members and the companies in the business acceleration program, and will benefit Puerto Rico's economic development," she added.