Triple-S gets perfect score from federal employees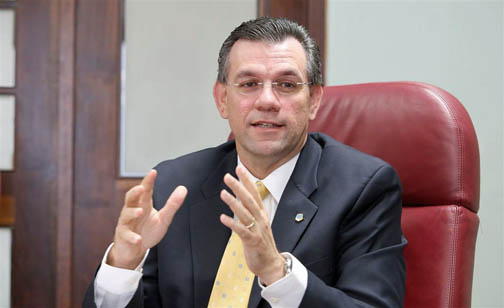 For the fifth year in a row, Triple-S received the "PlanSmartChoice Plus" award and was recognized as the island's only plan to get a perfect score in all categories evaluated.
The award recognizes the top 10 performing plans in the Federal Employees Health Benefits program, known as the FEHB, the insurer said.
"Being one of the top 10 plans that serve the families of federal employees is in itself a great achievement, but for Triple-S this year's selection has special significance, as it not only marks our fifth year in the prestigious category but also because we are the only plan that achieved a perfect score in each of the measures assessed," said Pablo Almodóvar, president of Triple-S Salud.
"PlanSmartChoice Plus" measures how well the plans meet the needs of federal employees in four areas: performance, preference, cost and satisfaction. Among the prizewinning plans, only Triple-S achieved a perfect score in all four component measures.
The selection was announced by Automatic Data Processing, the organization that developed the online tool that federal employees use to choose and rate their health, dental and vision plans.