Ponderosa boosts produce purchases from P.R. farmers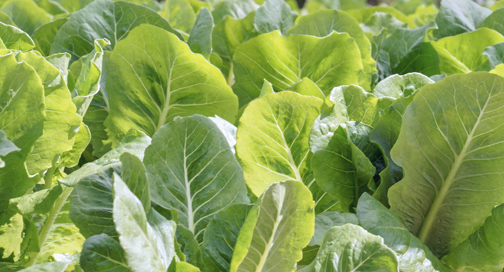 Restaurant chain Ponderosa announced recently an initiative to promote and support local produce farmers by boosting purchases starting this month, as a preamble to the holidays.
The initiative will benefit Puerto Rico agro-entrepreneurs who are currently harvesting onions, lettuce, cucumber, tomatoes, mushrooms, peppers and papayas, among other products they offer with pride in their restaurants
"At Ponderosa, we have always offered 'The Best of the Harvest' to our customers, and this alliance with local agribusinesses further reaffirms our mission to support local products," said Nilka Jové, communications director of the chain, which currently has some 20 restaurants islandwide.
The initiative is a partnership with Caribbean Produce Exchange, a fresh food distributor that seeks to offer a variety of locally harvested fresh products, as well as educate consumers about the benefits of consuming the island's products for their optimum taste, unsurpassed freshness and nutritional benefits.
Ponderosa salad bars and restaurants will integrate visual elements as well as nutritional information for consumers as part of the campaign.
"This alliance with Ponderosa strengthens our commitment to support local agro-entrepreneurs to bring fresh produce of the highest quality, from the countryside to the restaurants around the island," said Gualberto Rodríguez, president of CPE, which has increased its local agricultural product purchases by 28 percent between 2015 and 2016.
One of the participating products is hydroponic lettuce produced by F&F Hydroponics in Ciales. The Salanova variety will be offered at all of Ponderosa's restaurants, and is harvested all year.
F&F Hydroponics began operations in July 2013. It expanded production in 2016 by building new nurseries, which allowed the production capacity to grow by an additional 35 percent, company officials said.
At present, it harvests about 12,000 heads weekly, of which about 3,500 will be supplied to Ponderosa.
Other farms participating in the partnership with Ponderosa are Finca González in Guánica and Setas de Puerto Rico, among others.