Crowley, PowerSecure to develop LNG microgrids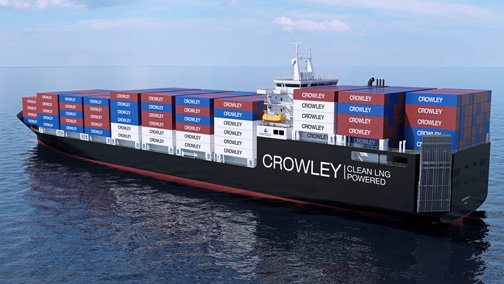 Crowley FUELS and PowerSecure, a Southern Company subsidiary, have formed an alliance to develop and deploy microgrid solutions incorporating LNG renewables and storage to provide greater reliability and resiliency to customers and economies throughout the Caribbean and Central America, the companies announced.
Crowley FUELS/PowerSecure's microgrid solutions will provide end users with "quality, efficient, clean, and resilient power," they stated.
"Crowley/PowerSecure solutions alliance is focused on creating customer value on both sides of the meter while integrating with other grids where practicable for total system optimization," the companies further noted.
The immediate focus of the alliance is to improve the resiliency of power sources for industrial, commercial power users and municipalities in hurricane damaged Puerto Rico.  Since 2014, Crowley FUELS has safely transported and delivered LNG in ISO containers from Jacksonville, Florida to industrial and commercial customers throughout Puerto Rico.
"We are proud to partner with PowerSecure to provide safe and reliable transportation of LNG in support of microgrid systems. As customers in Puerto Rico and other markets consider energy solutions, LNG microgrids provide resilient operations with cleaner, dependable fuel that they can develop to meet diverse industry needs alongside traditional utility services," said Crowley's Greg Buffington, vice president, LNG.
PowerSecure, in the aftermath of Hurricane María, has deployed more than 900 personnel in Puerto Rico performing grid restoration.
"We are very excited about this alliance with Crowley," said Mark Martyak, chief sales officer, PowerSecure Distributed Infrastructure.  "We are looking forward to providing our highly resilient, sustainable industry-leading microgrids to serve industrial and commercial customers in Puerto Rico, throughout the Caribbean and Central America."
In Puerto Rico, the Crowley/PowerSecure alliance can guarantee customers 99.5 percent fuel and power availability, they noted.
Crowley FUELS has more than 32MW of LNG supply contracts in Puerto Rico, delivering to customers since 2014. The Crowley LNG supply chain to Puerto Rico is growing capacity and resiliency utilizing Crowley's logistics expertise to provide an end to end energy solution to the customer.
Crowley has more than 98 million gallons of LNG storage available near Crowley's terminal in Jacksonville, Florida. Additional storage capacity in Puerto Rico is under development, the company noted.