Prepa Networks building new $26M HQs in Isla Verde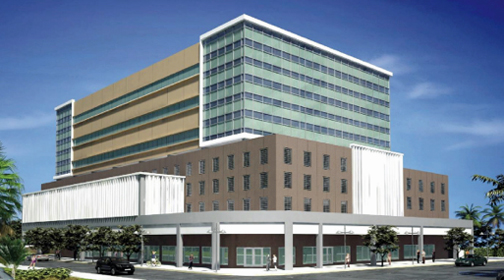 Prepa Networks, a subsidiary of the Puerto Rico Electric Power Authority that provides next-generation network infrastructure to carriers and business sectors looking to provide a variety of telecommunications services, will be building new $26 million headquarters in Isla Verde, the company disclosed Wednesday.
The groundbreaking ceremony will be held Dec. 4, with Gov. Alejandro García-Padilla expected to participate.
The construction project will generate about 530 jobs during different stages of development of the multi-story building, which will be designed to meet LEED Green Building Design specifications.
The new facility will be located on the corner of Isla Verde Avenue and Tartak Street, next to major hotels and strip malls that cater to the busy beachfront tourist zone, where major undersea cables connect Puerto Rico to the rest of the region.
PREPA Networks has been providing fiber optic infrastructure services to Puerto Rico telecom carriers since 2004. The company's fiber optic network serves the entire island including, Vieques and Culebra.
In 2008, PREPA Networks acquired Telecommunicaciones Ultramarinas de Puerto Rico integrating international access and facilities into its services portfolio. As a result, PREPA Networks "became the largest and most robust fiber optic infrastructure provider in Puerto Rico," according to a description posted on its website.
At present, the company delivers wholesale and enterprise telecommunication services throughout Puerto Rico, international connectivity to the U.S. mainland, specifically Miami and New York, and to the Caribbean islands.