Op-Ed: Be prepared ahead of time for the new hurricane season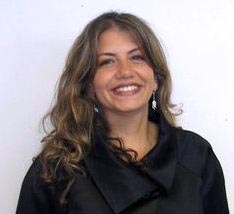 The new hurricane season is just around the corner. As many communities begin to recover after Hurricane María hit last year, we again have a season of cyclones beginning June 1.
If there is one learning lesson after María, is that we never know for sure what will happen.
I think every Puerto Rican must already be preparing for the season that looms in the horizon. At home, we are already doing it by storing food, personal hygiene and household supplies.
After María, businesses were slow to resume operations either because they didn't have electricity, only a few employees or there was a shortage of supplies or goods.
For María, the children and I prepared ourselves in advance and did not have to wait in line in supermarkets in the days leading up to the hurricane.
But when food and articles began to run short at stores and I saw prices rise indiscriminately, I realized that my habit of using discount coupons to create a warehouse or "stockpile" was a practice that we should continue.
Here are some tips to prepare yourself:
1- Start NOW to take advantage of offers and pair them with discount coupons so that you can buy personal hygiene and household cleaning products in advance. If you have babies or are pregnant, you should have a sufficient supply of diapers. Similarly, if you care for a disabled parent, grandparent or bedridden patient, now is the time to acquire a stash of supplies such as gloves, diapers and wipes.
2- It is time to add more canned groceries to your purchase. You can buy boxed or powdered milk, canned fruits, beans, tuna and non-perishable foods with which you can cook for during at least two weeks. At home, I have allocated an additional $10 biweekly for these hurricane-relatd purchases. If you do it this way, it will not be a big expense to our already hit finances. Remember to have some easy recipes on hand that you can make with those provisions.
3- Begin to buy and store gallons and/or bottled water. Remember to have one gallon per person per day for three days. This translates into eight, 16-ounce bottles per person. You can check the Federal Emergency Management Agency's (FEMA) website for more information.
4- Don't forget your pets when making an emergency supply. After the passage of the hurricane, and a week later, I was forced to make a long line at the end of day at the supermarket since I ran out of dog food. This year, we are preparing ourselves by stockpiling canned dog food.
5- Remember to buy liquid laundry detergent. There are people who buy the capsules or pods for their washing machines and the lack of electricity forced many of us to wash by hand.
6- Verify that you have a supply of your prescribed medications and a first aid kit. Now is a good time to buy over-the-counter medications such as acetaminophen, ibuprophen, cough medicines, etc. After María, many pharmacies were closed due to lack of energy service and the absence of computer systems to dispatch refills. Hospitals were crowded and only attending emergencies, as well.
7- Buy repellent. During the hurricane season, rain brings a myriad of other problems besides flooding. Accumulated water is a vector for dengue, chikungunya and other mosquito-borne diseases. Likewise, the spread of viruses and diseases of rapid transmission increase due to lack of air conditioning. Have hand sanitizer available and masks to prevent infection if you get sick. Remember that the hurricane season occurs during the hottest time in Puerto Rico. The hot weather is a friend to viruses.
8- Start making a cash reserve. Save all the dollars you have left at the end of the day. Thanks to doing this and to the fact that I could also get $60 from the ATM in the building where I work, two days after the hurricane I was one of the lucky ones who did not have to stand in line at a bank for cash in almost six weeks. I made wise use of the money I had as most stores/gas stations/restaurants were only taking cash. The banks limited the amount of cash that could be drawn out at these machines and the lines were endless. Make a habit of having a cash reserve during hurricane season. Oftentimes, we get caught up in hurricane preparations, such as making our homes safe, and we forget to drive by the ATM on time.
9- It is time to verify what you used for the last hurricane and replace what was damaged or broken.
10- Consider acquiring rechargeable batteries. After María, getting D batteries was mission impossible. I even had to upload a note to my social networks in case someone found them first. At the time, they also became scarce and their price tripled thanks to price gouging. Similarly, if you do not have a generator, and you want to acquire one, now is the time to do your research to buy the best model that suits your needs and budget.
Remember that hurricanes are very powerful and destructive natural phenomena that alter our life and routine. We do not have control over them. Given Puerto Rico's fragile situation, even a tropical storm could be damaging, thus altering our routine.
For this year, the National Oceanic and Atmosphere Agency forecasted 14 named storms, seven hurricanes and three hurricanes of force majeure.
My recommendation? This is not the time worry, but to plan. We learned our lesson the hard way. Let's prepare in advance.