AT&T to build $40B public safety broadband network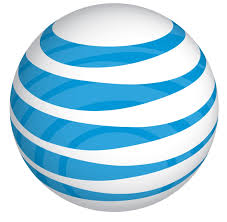 AT&T has been selected by the First Responder Network Authority (FirstNet) to build and manage the first broadband network dedicated to police, firefighters and emergency medical services.
The $40 billion FirstNet network will cover all 50 states, five U.S. territories — including Puerto Rico and the U.S. Virgin Islands — and the District of Columbia, including rural communities and tribal lands in those states and territories, the carrier said.
The investment will "support millions of first responders and public safety personnel nationwide who protect and serve more than 320 million people across the U.S.," the carrier added.
"We are honored to work with FirstNet to build and manage America's first-ever nationwide broadband network dedicated to public safety," said Joe York, president of AT&T Puerto Rico & USVI.
"AT&T has invested around $100 million in its Puerto Rico wireless and wireline networks each year since 2011 and now, we will build upon that investment with a dedicated focus on Puerto Rico's first responders," he said.
The opportunity to build a network that will strengthen and modernize Puerto Rico's public safety communications capabilities aligns with the 81-year history of serving Puerto Ricans, York added.
"We look forward to working with Puerto Rico's local public safety officials to build a strong and highly secure communications network that meets the unique needs of the island's first responders," said York.
This public-private infrastructure investment is expected to create 10,000 jobs over the next two years from AT&T's work for FirstNet. The network build-out will begin later this year.
"We are honored to work with FirstNet to build a network for America's police, firefighters and EMS that is second to none," said Randall Stephenson, AT&T chairman. "This is an unprecedented public-private investment in infrastructure that makes America a leader and public safety a national priority."
At present, first responders use commercial networks — the same ones used by consumers and businesses — for mobile data and applications. That can be an issue when a significant public safety crisis happens and commercial networks quickly become congested. It makes it difficult for first responders to communicate, coordinate and do their jobs.
Through the P3, AT&T will deliver a dedicated, interoperable network and ecosystem that will give first responders the technology they need to better communicate and collaborate across agencies and jurisdictions — local, state and national.
"This partnership brings together FirstNet as the voice of public safety and a global technology team with a proven track record and commitment to public safety," said FirstNet CEO Mike Poth.
"Together, FirstNet and AT&T will move with precision and urgency to deliver this much-needed infrastructure to those who need it the most: the first responders we rely on in disasters and emergencies," he said.
The broad terms of this 25-year agreement between FirstNet and AT&T are:
FirstNet will provide 20 MHz of high-value, telecommunications spectrum and success-based payments of $6.5 billion over the next five years to support the network build-out; FirstNet's funding was raised from previous FCC spectrum auctions.
AT&T will spend about $40 billion over the life of the contract to build, deploy, operate and maintain the network, with a focus on ensuring robust coverage for public safety users.
Additionally, AT&T will connect FirstNet users to the company's telecommunications network assets, valued at more than $180 billion.