Hard Rock Café Puerto Rico to reopen in December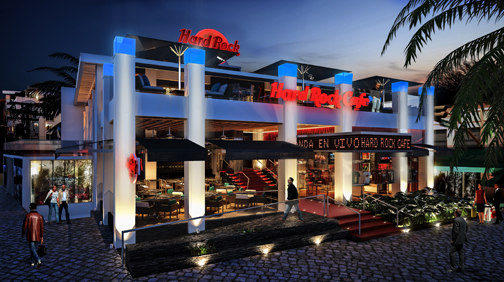 Following a two-year absence, Puerto Rico will once again be the host to a Hard Rock Café restaurant location, slated to open in December in the Condado area.
In an interview with this media outlet, Shimmy McHugh, president and managing partner of the location that will begin construction next week, confirmed that the new owners will spend about $2 million to remodel the building that once housed the elegant Chart House restaurant across the street from the San Juan Marriott & Stellaris Casino hotel.
The restaurant will comprise 15,000 square feet and will offer a capacity for 300 patrons throughout two floors. The Hard Rock Café Puerto Rico will also feature an area for musical acts, a bar, a terrace and a store, he said.
"My expectations are that it'll become one of those landmarks that people will look for when they come to Puerto Rico, or by locals wanting to spend time listening to good music and having great food," he said, adding 100 jobs will be created.
The new restaurant's planned location sharply contrasts its former Old San Juan address in that it will offer parking and will be closer to several major hotels in the trendy Condado sector.
McHugh said the new concept also differs from its predecessor because it will feature a more local flare, including in its music memorabilia as well as its menu.
"Each Hard Rock is now unique and it's embracing local culture, something the Old San Juan location wasn't able to do," McHugh said. "The menu will be 20 percent Puerto Rican and the entertainment we will offer can be geared to locals or whatever we think the market wants."
McHugh, who was not involved with the former Hard Rock management, was brought into the new group heading the venture that includes project developer Roberto Cacho, Natalia Cacho (partner), Michael Beachan, vice president of business development and franchise operations, and Tom Pérez, vice president of business development and franchise operations for America. Financing for the project was provided by Iconic Caribbean and EB5.