Puerto Rico carving out medical tourism niche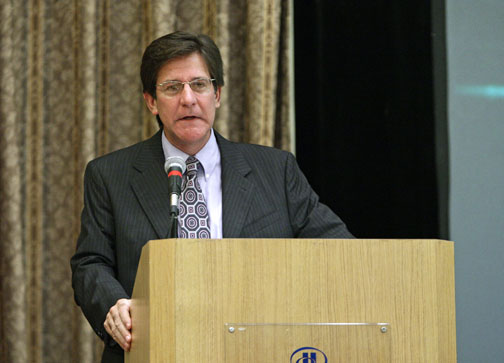 With an economy still struggling and health costs soaring, many United States residents are opting to seek quality medical care at lower prices, and this is a niche that has enormous potential for Puerto Rico, as the island offers high quality healthcare at 40 percent to 60 percent less than the U.S.
"With its modern medical facilities, first class health professionals and tourist offerings, Puerto Rico offers value and quality. We can best other destinations in the Americas," said Puerto Rico Tourism Company Executive Director Luis Rivera Marín.
For U.S. citizens, Puerto Rico also offers ease of travel, as there are no passport or visa requirements, no language barriers and no currency exchange. Meanwhile, San Juan is just hours away from the U.S. mainland, with some 400 weekly flights available to major cities in the U.S.
Rivera spoke Tuesday during a Medical Tourism conference in which he announced that the island government has reached an agreement with the U.S. based Medical Tourism Association for a feasibility study to get the long-awaited project off the ground.
The MTA will conduct a feasibility study on Puerto Rico's "strengths and weaknesses" as a medical tourism destination and will also train local hospital staff and doctors about the logistics of setting up successful programs.
"We are going to look at Puerto Rico's strengths and weaknesses, which [countries] are Puerto Rico's competitors, what is the target market and what foundations and procedures must be set up," said Jonathan Edelheit, CEO of the Medical Tourism Association.
Rivera said the organization has already begun visiting local hospitals and will present a five-year plan to the Tourism Company by the end of November.
The Tourism Company then plans to collaborate with local hospitals and hotels to establish medical tourism programs and will also work on creating a "successful" medical tourism brand for Puerto Rico.
The $85,000 agreement with the MTA includes participation in a Medical Tourism conference in Florida later this month, Rivera said.
Health Secretary Lorenzo González said Puerto Rico's strengths in the medical field include high-risk surgeries, such as heart, liver and kidney transplants, as well as cosmetic surgeries.
The savings are significant, he said, noting that a liver transplant in Puerto Rico costs about $250,000, which is at least 50 percent less expensive than in the U.S.
There are an estimated 1.6 million medical tourism patients in the U.S. alone, and this figure grows at an annual rate of 13 percent, according to recent figures by Deloitte Development.
A handful of local hospitals already have their own medical tourism programs, focused mainly on patients from the Caribbean, such as Pavia, San Jorge, Doctor's Center and Ashford Presbyterian, Rivera said.
"There is great potential for growth," he added.