Puerto Rico Food Bank launches campaign to reduce food insecurity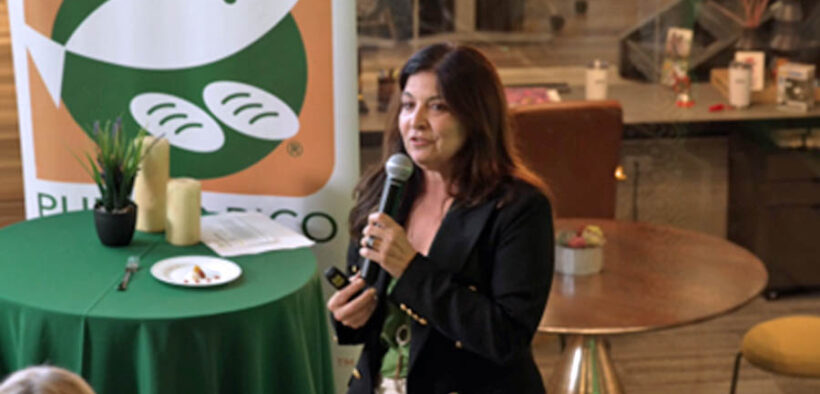 The Puerto Rico Food Bank (BAPR, in Spanish) announced the launch of a communication campaign that seeks to increase its reach and impact to significantly reduce the island's prevalent food insecurity.
"The statistics are overwhelming for our society," said Mari Jo Laborde, CEO of the BAPR, during the campaign's launch event.
"Around 45% of Puerto Rican families, nearly half of the population, live beneath poverty levels, but very few people know that almost all of them, including children, suffer from food insecurity," she explained.
"They get less food than they need to be healthy in the Puerto Rico of the 21st century. This is unacceptable for us at the bank, and with this campaign, as we celebrate 35 years, we're raising awareness of this reality and mobilizing all of Puerto Rico to resolve this crisis together," she said.
The BAPR, Puerto Rico's only food bank, is a member of Feeding America, the largest organization in the United States that addresses hunger at the national level. On the island, the entity receives food donations from more than 100 food industry establishments to in turn distribute them to families in need through 148 affiliated community organizations.
In the fiscal year 2023, the BAPR distributed more than 16 million pounds of food, reaching one million people across all 78 municipalities of Puerto Rico. Through this model, the organization prevented more than eight million pounds of waste from entering the island's landfills.
The campaign, whose slogan is "Help us fill this void," spans social media, billboards, radio, TV, and print media, as well as public relations initiatives, awareness drives and various community events.
On Sept. 27, the Food Bank will hold the "Zero Hunger" event, which aligns with the second goal of the United Nations' 17 Global Sustainability Goals to eliminate global hunger. The day-long event will take place at Centro para Puerto Rico in Río Piedras.