Puerto Rico Open to hold 15th annual tournament March 2- 5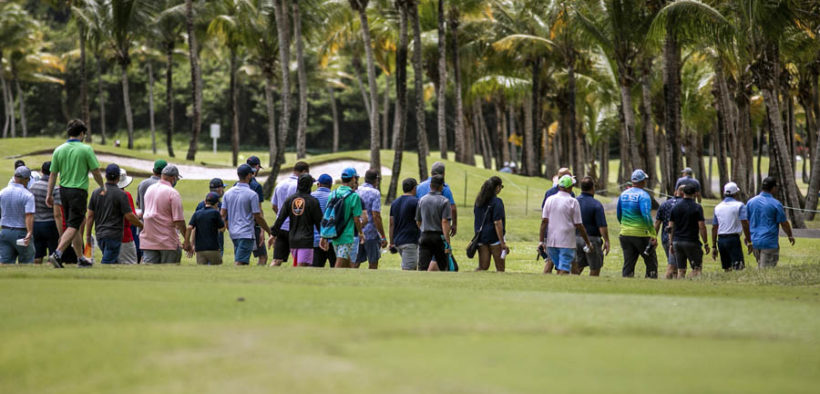 The PGA Tour announced the celebration of the 15th edition of the annual Puerto Rico Open tournament, to be held March 2- 5, 2023 at the Grand Reserve Golf Club in Río Grande.
A part of the FedEx Cup, the Puerto Rico Open is one of the most economically influential sporting events in Puerto Rico, as well as the one with the most international visibility.
This tournament has a purse of $3.8 million and 300 FedEx Cup points, with its first prize being $630,000, organizers said.
"For the PGA Tour, the Puerto Rico Open offers an extraordinary experience. We have achieved 15 editions of this tournament and believe that Puerto Rico is an ideal destination for golf, said John Norris, senior vice president of the PGA Tour.
"Attending the Puerto Rico Open is about more that golf — it's an entire experience. In addition to our excellent golf course, we have various activities for our spectators to enjoy," he said. "The PGA Tour is committed to Puerto Rico, to the tournament, and to the impact we strive for through donations to nonprofit organizations."
Each year, the tournament creates more than 1,000 jobs and generates more than $3 million for Puerto Rico's economy. More than $2.5 million have been donated to more than 55 nonprofit organizations in Puerto Rico.
"The estimated economic impact of this event includes over 2,500 overnight stays, plus services and local small businesses that benefit from the occasion — a great investment for Puerto Rico," said Puerto Rico Tourism Company Executive Director Carlos Mercado.
"The Tourism Company has supported this important event since its inception on the island, as it holds a vital place in our efforts to promote sports tourism and to position Puerto Rico as a world class destination for golf," he said.
The Puerto Rico Open has hosted top golfers, including Tony Finau, Viktor Hovland, Jordan Spieth, Brooks Koepka, Jason Day, and Emiliano Grillo, among many others. This year, we also expect the participation of Puerto Rican golfers such as Rafael Campos, who has had several outstanding participations in previous tournaments, Edward Figueroa, Diego Saavedra, Robi Calvesbert, and Chris Nido.
In addition to hosting four days of golf, the PR Open will also hold, for a second time, its beach tennis tournament, with its central "Voy Turisteando Village" area featuring music, bars, food trucks, and a gift shop.