Puerto Rico Trade supporting fashion as economic spoke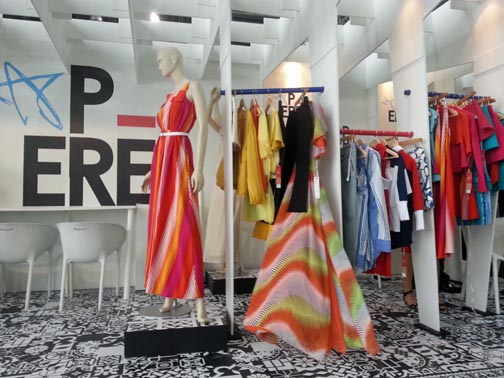 A delegation of eight Puerto Rican designers recently had the opportunity to participate for the first time in the most important fashion trade fair in Latin America, Colombiamoda 2013.
The island's runway trends were presented under the "P-ERE" label, created through an initiative of Puerto Rico Trade and Export aimed at reviving the island's design and fashion fields, and strengthen and develop it to achieve the greatest impact on economic and social development, said agency Chief Francisco Chévere, who returns from Colombia today.
"It is widely known that this industry represents billions of dollars in sales worldwide so we believe that it warranted an effort to develop the fashion design industry in Puerto Rico to increase exports in this sector and create jobs," said Chévere. "Therefore, we took on the task of identifying several elements to develop a strategy that allows us to bet on this sector as an economic generator."
Achieving the strategy requires adequately responding to changes in fashion, to have designs created continuously, that their creation is carried out on the island, and especially that all purchase orders are fulfilled in the prescribed time, providing the best quality and service, Chévere said.
"In this process we aim to encourage designers to use local manufacturing plants to make their designs on a wholesale level," he said. "And likewise, that the plants visualize the fashion industry as a new segment or service area, which they can assist and benefit economically."
While at Colombiamoda, Puerto Rico designers Ambar Sánchez, Andrés González, Jaer Caban, Lisa Thon, Norma Domínguez, Richard Cotto, Yanira Maldonado and Wilberto Pérez, presented a varied casual clothing collection focusing on women for the Spring-Summer 2014 season.