Sacred Heart University opens creative tech space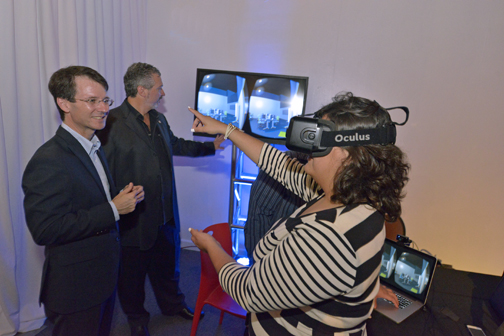 Virtual reality, creative technologies, three-dimensional animation, game technology, real-time animation, innovation and vision are some of the elements that will be available at Sacred Heart University's new Studio for Creative Technologies, which will open in August, school officials announced Thursday.
University President Gilberto J. Marxuach-Torrós described the new facility as "a production and digital animation and collaborative lab space that will have the most advanced technologies for the development of digital and interactive properties."
The studio will allow the University to offer, for the first time, a minor in 3D animation for video games, virtual reality and digital media. The university seeks to convert the creative space technologies into the region's main center of excellence and innovation in digital animation production, Marxuach said.
"Production and digital animation are dynamic fields that are impacting many sectors of our social, educational and economic environment. We want to open a space for innovation to form creative professionals with high proficiency in these technologies, and at the same time promote the generation of new sources of economic and social value that can contribute to Puerto Rico's development," said Marxuach.
Among the technologies to be taught are modeling and 3D animation, virtual reality, animation in real time (Real-Time Engines), Motion Capture and 3D printing (Additive Fabrication), the school said. The 3D Animation minor will require an 18 credit curriculum.