Shoe Carnival opening 4 'footwear destination' stores in P.R. this year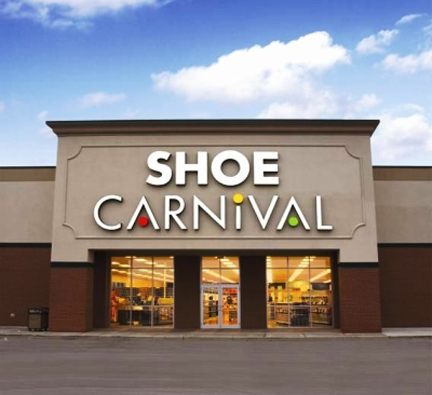 Footwear retailer Shoe Carnival's planned entrance into the Puerto Rico market entails opening four stores that will create between 200 and 300 new jobs before the end of the year, Todd Beurman, senior vice president of marketing for the Indiana-based company told News is my Business Tuesday.
The first stores slated to open in July will be at the Premium Outlets in Barceloneta and Plaza del Norte in Hatillo. The other two locations, at Plaza Escorial in Carolina and Plaza Ferrán in Aguadilla, will open before year's end, he said.
While the Barceloneta store will be the smallest at 8,500 square feet, the others will range in size between 12,000 and 15,000 square feet.
While Beurman refrained from disclosing how much Shoe Carnival will invest to enter the local market, he mentioned that long-term plans call for opening a total of 12 to 15 stores throughout the island in the next few years.
"We're not so sure how fast that will happen, but we're looking for the right fit from the real estate perspective as we speak," he said. "We're excited to come to the island and now having those four stores identified makes it real."
On average, a Shoe Carnival store will carry between 50,000 and 65,000 pairs of shoes for the entire family — casual, athletic and dressy footwear — that Beurman said are sold at "a value."
Prior to announcing its plans to come to Puerto Rico, Shoe Carnival spent close to a year scouting the market, a task that included conducting a consumer focus group and looking for potential locations.
"It has been difficult to find 15,000 square-foot retail space, which we feel affords us the necessary space we need to provide customers with the breadth of selection that we want to offer them," he said.
"We believe the Puerto Rico market is an extremely good fit for our brand, because our whole concept is selling brand-name footwear for the family but also providing a fun shopping experience," he said, noting that in-store activities such as deals-of-the-day and trivia games for discounts set Shoe Carnival apart from its competitors.
"Our stores are really a destination for shoes for everybody and while we think there's a lot of competition on the island, there are very few stores that offer the footwear variety that we offer," he said. "We're going to build our shoe lines specifically for island consumers, we won't make be replicating a stateside and putting its inventory in Puerto Rico. We want to make sure the product we put in our store fits with the local consumer."
For now, Puerto Rico is the only Caribbean market that Shoe Carnival is looking at to expand its footprint beyond the mainland United States.