State Dept. reopens Mayagüez passport office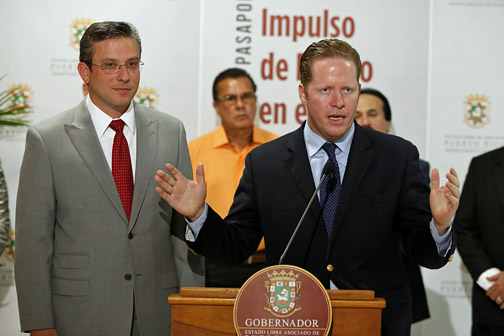 In an effort to make its services more accessible to the public, the State Department has reopened its Passport Processing Office located in the Mayagüez Mall. The office had been stripped of its permits to issue passports in September 2012.
The new office will also offer other State Department services, such as trademark, commercial and corporate registry, certifications, professional boards procedures, foreign citizen services and assistance to non-governmental organizations. This way, the agency will serve the needs of western area businesses and citizens and promote the area's economic development, agency chief David Bernier said.
"The first thing a company does when it decides to do business in Puerto Rico is incorporate and register its trademarks. As the State Department is responsible for both processes, we have to ensure proper operation," said Bernier. "Providing service as close as possible to citizens was a need that we will begin to address today."
The office will offer seminars and training to area residents related to the agency's services, as well as applicable laws and regulations. The workshops will be open to trade associations, lawyers and other interested professionals.