Ferries del Caribe to transport stranded PAWA passengers in PR/DR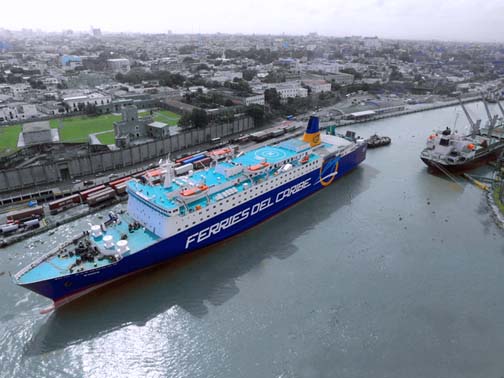 Ferries del Caribe will transport some of the 12,000 passengers stranded in airports in Puerto Rico and the Dominican Republic after airline PAWA received a 90-days suspension for nonpayment of fees and aeronautical and airport services to the Dominican Civil Aviation Institute.
For 15 days starting today, through Feb. 20, Ferries del Caribe will transport passengers both in Puerto Rico and in the Dominican Republic who stayed in airports without the possibility of traveling on PAWA, said Ferries del Caribe President Néstor González-García.
Passengers with tickets to travel on PAWA will be able to travel one-way aboard the Kydon ferry paying only a $79 cost of service, per person. This cost includes taxes for each destination and their luggage.
The Director of the Dominican Institute of Civil Aviation said in a press release that PAWA owed $3 million in taxes and airport fees to the Dominican Republic's government, the reason for the 90-day suspension.
The official explained that this affects passengers who bought tickets from the airline to travel to Puerto Rico, Miami, San Martin, Havana, Antigua, Aruba and Curacao.
PAWA passengers stranded in Puerto Rico and the Dominican Republic may contact or visit Ferries del Caribe in Puerto Rico, the Dominican Republic or purchase their tickets at the ferry terminals in the ports of San Juan and Santo Domingo.