1st Chick-fil-A restaurant to open in Ponce Oct. 5, 2nd in the works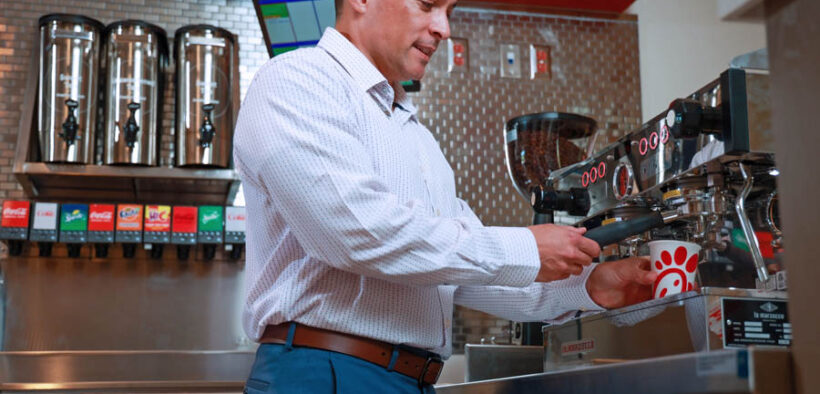 The first of two Chick-fil-A restaurants will open in Ponce on Oct. 5, with plans for a second location in the works, chain officials said.
Located on Baramaya Avenue, the establishment is expected to create around 140 full- and part-time jobs. Chick-fil-A has chosen Mingo Burgos as the independent franchised owner/operator of Chick-fil-A Reina del Sur, as it is known.
Chick-fil-A now operates five restaurants in Puerto Rico: Los Filtros, Plaza del Sol, Humacao, Hatillo and Reina del Sur. The company's expansion plans include opening 20 more restaurants by 2030.
In Ponce, Burgos will be responsible for the restaurant's daily operations. Burgos spent his childhood along Puerto Rico's southern coast in Ponce. He later moved to Rochester, New York, with his grandmother and younger brother, where he attended high school and later joined the Navy.
Before becoming a Chick-fil-A owner/operator, he spent 16 years in the automobile industry in Arizona and Texas, where he served as a director of inventory. Burgos now lives in Ponce with his wife, who is also a Ponce native, and their two children.
"I'm honored to have the opportunity to open the first Chick-fil-A restaurant on the south side of the island and make my restaurant a place of care and growth for the Ponce community, my team members and my neighbors," Burgos said.
"I have a passion for developing talent and helping them grow to their fullest potential, and hope to inspire the next generation of leaders in Puerto Rico through my mentorship, excellent hospitality and great service," he added.