1st 'pop-up' restaurant opens in Ponce this week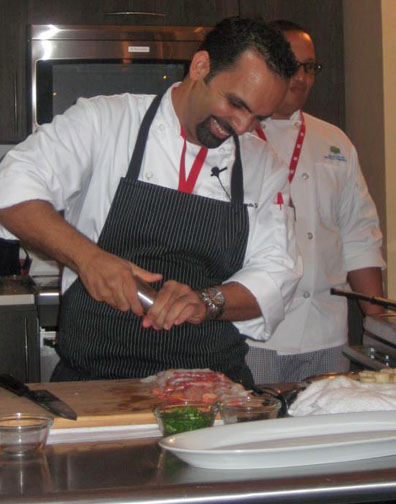 Latitud Sur, a "pop-up" restaurant that will open in Ponce as part of the North to South Gastronomic Fair taking place Sept. 19-22, will gather some of the island's best chefs who will offer contemporary Puerto Rican food during the eatery's short stint in front of Sears Home Life at the Plaza del Caribe mall, organizers said.
The "pop-up" restaurant concept is part of a global trend featuring eateries opening in surprise or unexpected places.
"Imagine being able to enjoy a delicious menu made by different chefs in one restaurant. Now imagine that this menu is prepared before your eyes in an open kitchen using the freshest local products," said Roberto Hernández, a chef from Ponce who created the concept.
Some 24 chefs will create about six different appetizers, entrees and desserts during the four days. Diners will participate in a "pay-as-you-try" system, so they can taste the culinary creations in an affordable way, Hernández said.
Latitud Sur will offer its creations from 5 p.m. to 9 p.m. Sept 19-21 and from 3 p.m. to 7 p.m. on Sept. 22.