Animus joins forces with LatinasRepresent for summit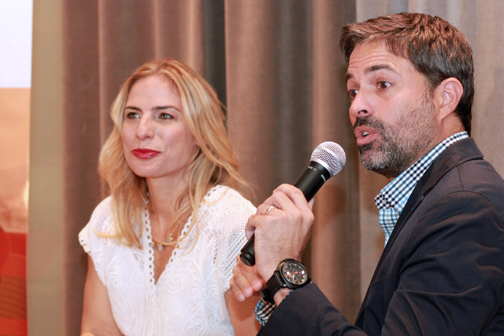 The National Hispanic Leadership Agenda (NHLA), a coalition of the nation's 40 preeminent Latino organizations, and ANIMUS have joined forces to share information about both the Latino Appointments Program and LatinasRepresent programs during the upcoming ANIMUS Summit.
The NHLA has been dedicated to promoting and securing a reflective democracy by ensuring that Latinos are represented in career positions and political appointments. For this reason, the NHLA launched a Latino Appointments Program in 2013 to help identify and support qualified Latinos who are interested in seeking and obtaining positions within the federal workforce.
"The purpose of Animus is to inspire, educate, connect and open doors. Thanks to the alliance with LatinasRepresent, we will provide attendant with the opportunity to be considered for professional development in the public sector of the continental United States, even the White House," said Lucienne Gigante, founder of Animus.
This initiative builds on NHLA's Latino appointments program by specifically focusing on streamlining the appointments process and identifying positions within other sectors for interested Latino candidates.
"We are thrilled to collaborate with ANIMUS to ensure that the talented Latinas who will attend their summit will learn about our programs," Mónica Ramírez, Director of Gender Equity and Advocacy for the NHLA.
"We need more Latinas to know about the many ways that they can serve our community and our country.  Running for office or seeking political appointments redirect ways that Latinas can put their skills, intellect and passion to work for the good of many people," she said.
To participate in the Latino Appointments Program, those interested must take a copy of their resume to the ANIMUS Summit to leave with the NHLA Representatives. For more information about NHLA and its programs, click HERE.