Private sector appoints execs in insurance, hospitality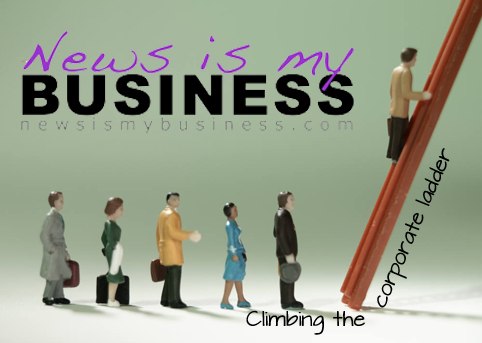 In recent weeks, the private sector has continued moving ahead with job creation, naming a handful of executives in the areas of insurance and hospitality. Following are the most recent appointees.
New legal director at MMM Holdings, LLC
Richard Shinto, Chief Executive Officer for MMM Hodlings, LLC, a company that serves as a conglomerate for various healthcare companies in Puerto Rico, announced the appointment of Eyminel Viel Santiago as director of legal affairs.
Viel Santiago will be in charge of supporting the sister companies that operate under MMM Holdings, LLC in all matters related to legal counsel, as well as staying updated in regards to corresponding laws and regulations.
She will also be in charge of aspects related to contracting and the revision of documents related to corporate operations, while also overseeing compliance with policies and procedures established under law by regulatory agencies.
Viel Santiago has experience as legal counsel for the University Medical Services Department for the University of Puerto Rico Hospital in Carolina, and for the Health Commission of the Puerto Rico House of Representatives, where she served as legal advisor and executive director. She has a Bachelor's Degree in Psychology from the University of Puerto Rico in Río Piedras and a Juris Doctor from the Interamerican University of Puerto Rico.
Condado Vanderbilt names 2 new executives
Nicholas Gold, general manager of the Condado Vanderbilt Hotel announced the recent appointments of Militza Orama as the new sales and marketing director, and Albert Charbonneau as director of food and beverage.
"Both professionals have a successful career in the hospitality industry and we welcome them to our team with the certainty that they will contribute to continue positioning us as one of the region's leading luxury hotels," said Gold.
Orama began her career in the tourism industry in 1995, in the area of customer service and operations. From 2007 to 2011 she was director of sales of the Courtyard By Marriott Isla Verde Beach Resort where she led her team to win several awards, including the award for best sales team of Marriott International in 2010. Since 2011 through the new designation, Orama served as director of sales and marketing for La Concha A Renaissance Resort.
For his part, Charbonneau has a 25-year career in the luxury food and beverage industry. Recently, he served as general manager of Qantas First/Business Lounge in Los Angeles and the Beverly Hills Restaurant Hakkasab. He was also general manager of J&G Steakhouse at the W Hotel and director of food and Beverage at the Ritz Carlton Hotel both in Washington DC, and has worked in emblematic places such as: Raffles L'Ermitage Hotel in Beverly Hills, the Hollywood Roosevelt Hotel, Shutters on the Beach in Santa Monica, and the Viceroy Hotel, Miami, among others.
La Concha names new GM, sales director
José Suárez, president of International Hospitality Enterprises, announced the appointment of experienced hotelier Alain Tiphaine as general manager of La Concha A Renaissance Resort and Hermes Croatto as director of sales and marketing.
"[Tiphaine's] vast experience and leadership in the more than 27 years he has worked in the hospitality industry in the Central American, Caribbean and Puerto Rico region, make him the ideal candidate to lead and continue positioning La Concha Resort," Suárez said.
Tiphainebegan his career attheBiltmoreHotelGrandBayandin Florida, then moved toPuerto Ricoto join theCondado PlazaHotel.Then, in hisdesire tocontinue to develop, Tiphainemoved tohead hotels in theCaribbean andCentral America, including: AllegroResortsinPlaya GrandeDominican Republic, Playa del CarmeninMexico, AllegroResortsAruba,andPlaya TamborHotelinCosta Rica.
In Puerto Rico, he has directed the operations of the former Doral Resort at Palmas del Mar and has recently been owner and general manager of Villa Mountain Beach Resort in Isabela.
As general manager, Tiphaine will be responsible for all hotel operations, including the management and recruitment of employees, budget, marketing and promotion, and will interact directly with guests, visitors and the community in general, to ensure that all hotel procedures are efficient and they exceed the expectations of guests.
Meanwhile, Croatto's designation represents a promotion for the executive who since May 2011 had worked as associate director of sales and marketing for the property.
Croatto began his career at the Hotel El Convento in 2001 in the area of operations and sales, reaching the position of sales director in May 2007. He has a Bachelor's in Business Administration with a minor in Management from the University of Puerto Rico Carolina campus' School of Hotel Management.