Business Opportunity Exchange event slated for March 15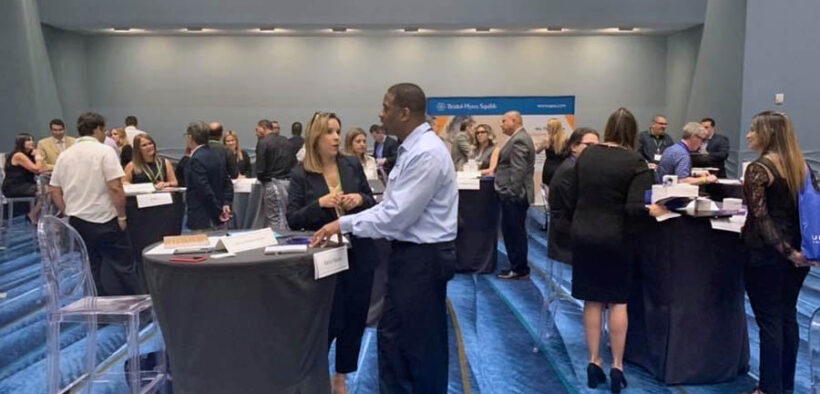 As part of its commitment to continue promoting the economic development of minority businesses in Puerto Rico, the Puerto Rico Minority Supplier Development Council Inc. will present its Business Opportunity Exchange event, "Game on: The Power of Engaging" on March 15 starting at 9 a.m. at the Royal Sonesta Hotel in Isla Verde.
At the event, owners of certified local businesses in Puerto Rico will have the opportunity to demonstrate their business proposal to multinational companies, banks, the government and other entrepreneurs to increase the acquisition and purchase of local services and products.
"The Business Opportunity Exchange is Puerto Rico's premier forum for connecting minority businesses with multinational, local and government corporations to develop business relationships that result in the procurement of their services and purchase of products," said Francisco S. Cabrera, president of the Development Council.
"It is a completely business environment, where entrepreneurs interact with associates who are assigned contracting functions, so that certified entrepreneurs can diversify and come in contact with different types of industries that are in search of suppliers belonging to the minority business group," he added.
At last year's event, more than 200 local entrepreneurs and partners had the opportunity to interact and build business relationships; an average of 40 exhibitors reached more than 600 presentations in a one-on-one format, and more than 12 local and national panelists addressed cutting-edge technology, access to capital and business testimonials.
The Business Opportunity Exchange is an event that brings together entrepreneurs from a variety of industries to strengthen the entrepreneurial ecosystem. It features prominent executives and business leaders as part of an educational agenda in the format of plenary and concurrent sessions that prioritize issues for the development of minority businesses.
This year's panel Puerto Rico Strategy toward the Foreign Corporation Provisions will discuss the 52-2022 Act and its impact on the establishment of foreign and emerging industries dedicated to technology and renewable energies in Puerto Rico, and will feature speakers including Puerto Rico Treasury Secretary Francisco Parés; Antonio Medina-Comas, member of the Financial Oversight and Management Board for Puerto Rico; and Vicente Feliciano, president of Advantage Business Consulting Inc.
The event's concurrent sessions will focus on "The Power of Engaging in Advanced Technology" and "The Power of Engaging in Federal Programs," the latter with the participation of Puerto Rico Housing Secretary William Rodríguez and other speakers who will be addressing the opportunities in federal funds for the reconstruction of infrastructure.
The BOE will have a large exhibit center where industries and PRMSDC certified suppliers will present their services and products.
"We prepared a scenario that promotes the interaction of exhibitors and attendees, not only to provoke new opportunities or increase existing ones, but also so that entrepreneurs can identify that business partner that best meets the needs and specifications of a common client. This is a trend that seeks to match ideal suppliers and buyers, with the result being their contracting," said Reina I. Reyes, corporate services manager of the Development Council."
Puerto Rico Minority Supplier Development Council's data show that it has certified more than 500 local entrepreneurs, who have created and retained more than 39,000 direct jobs in Puerto Rico. 
Fifteen percent of the certified minority suppliers are Hispanic women whose companies sell more than $4 million annually. Seventy percent of the companies are mid-sized businesses reporting more than $3 million in revenues, some exceeding $50 million in annual sales, the nonprofit stated.
For more information or to register for the event, visit the Puerto Rico Minority Supplier Development Council's website or call 787-303-7265 or 787-627-7272 extension 925.