CofC, Univ. of Miami to host health insurance conference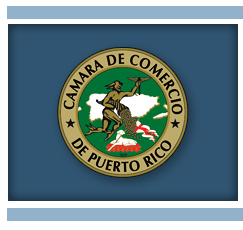 The

Puerto Rico

Chamber of Commerce and the

University of Miami

's School of Business Administration on Tuesday announced a partnership to co-host the Puerto Rico Health & Insurance Conference 2011 "A New Economy in Health Care," on Feb. 2.
The event slated to take place at the Conrad San Juan Condado Plaza Hotel, will provide a unique opportunity for investors, entrepreneurs and other business professionals to learn about the island's health care system, how health care reform will impact major insurers and institutional providers, and what new business opportunities and challenges will result from the reform.
"We have formed this strategic alliance with the

University of Miami

School of Business Administration to promote and nurture entrepreneurship in

Puerto Rico

in the health sector, and the Conference will be one of the tools we will use to achieve this and to promote investment opportunities," said 

Roberto Pando

, vice-president of business development for Medical Card System and chairman of the Puerto Rico Health & Insurance Conference 2011.

The upcoming event is expected to draw up to 500 investors, business executives, and entrepreneurs from the U.S.,

Latin America

and

Europe

, organizers said. During the conference, participants will be exposed to new business opportunities available to entrepreneurs in Puerto Rico's health care sector.
Keynote speakers include Steven G. Ullmann, a management professor and the director of programs in health sector management and policy at the University of Miami School of Business; Roberto Ramírez García, a professor at the University of Puerto Rico Health Policy Graduate School; Economic Development and Commerce Secretary José Pérez-Riera; Vicente Feliciano, local economist and president of Advantage Business Consulting, Inc.; and Gov. Fortuño , who will give the luncheon address.