P3 consulting group opens office in Guaynabo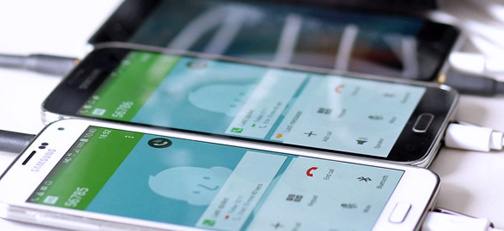 New Jersey-based P3 Group, an international consulting, management and engineering services company, announced Thursday the opening of a new office in Puerto Rico to serve the growing device testing, performance assessment and network optimization needs of U.S. and global wireless carriers, device manufacturers and infrastructure providers.
Located in at the Metro Square Office Park in Guaynabo, the new 1,359 square-foot office will house a team of experienced device, network and application engineers, who will begin work on global device certification.
They will travel throughout Puerto Rico in specialized test vehicles, and on foot in key business and tourist venues, to evaluate device function, service quality and usability from the end user's perspective, the company said.
"Puerto Rico is a strategic part of our Latin American expansion," said Dirk Bernhardt, CEO of P3 communications, Inc. "With 3.5 million residents and upward of 3 million tourists annually, it is an important roaming market for U.S. and global carriers."
"There are five major carriers in this small geographic area. Competition for wireless products and services is intense, making network quality and reliable devices critically important," he said.
P3 has more than a decade of experience in testing wireless devices, network quality and service performance around the globe and is recognized worldwide as the completely neutral authority on network quality. It provides a broad portfolio of independent technical and management consulting services including device testing and certification, engineering and optimization, interference mitigation and cutting-edge network intelligence.
"According to a recent study, nine out of 10 consumers in Puerto Rico have a mobile phone and nearly 70 percent have smartphones," said Ron Housenick, P3's vice president of device services. "The island also presents a number of unique network scenarios. That's why Puerto Rico is a perfect test bed for device features and functionality."
"Lab testing is important, but it's only when we get devices in the field that we can test their interaction with local networks and predict the real-life customer experience. Work done in certification labs cannot replace this kind of end-to-end testing," he added.
P3's Latin American expansion is part of its global strategy to meet the growing demand for its device testing and network performance assessment and optimization services throughout the world. The company, which already has offices in London, Madrid, Belgrade, Sydney and Tokyo, announced a new office in the Philippines capital of Manila earlier this month.
Other P3 office hubs in the Americas include Morristown, N.J.; Dallas, Texas; Detroit, Mich.; Greenville, S.C.; Los Angeles and San Jose, Calif.; Portland, Ore.; Mexico City and Mississauga and Montreal, Canada and Sao Paulo, Brazil.
"Our strength is in developing and implementing innovative solutions to complex technology challenges," Bernhardt said. " We look forward to growing our Puerto Rico team as this office becomes a regional hub for offering our full portfolio of advanced communications services throughout the Caribbean."