PetSmart continues local expansion with Mayagüez store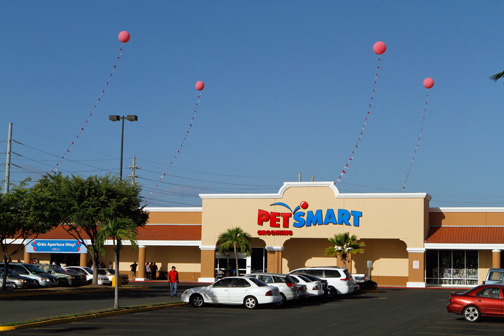 Specialty pet retailer PetSmart opened its 10th store in Puerto Rico this week, an 18,000 square-foot location at the Mayagüez Town Center. The store generated 30 new jobs, the company said.
"At PetSmart we're continuing with our expasion plan and we're very excited to reach the western area," said Julio Reyes, PetSmart's general manager for Puerto Rico. "Our offers and variety of goods and services make us experts in the pet category and make us a favorite among Puerto Rican consumers looking for quality, the best prices, and everything they want for their pets in one place."
The grand opening ceremonies for the newest store will take place this Saturday with special events for pets and their humans.
The Mayagüez store joins locations at Señorial Plaza mall (Río Piedras), Plaza Río Hondo (Bayamón), San Patricio Plaza (Guaynabo), Plaza Centro (Caguas), Plaza Escorial (Carolina), Plaza del Norte (Hatillo), Ponce Town Center (Ponce) Plaza Fajardo (Fajardo), and Rexville Town Center (Bayamón).
The new store will be working with the Villa Michelle animal shelter in Mayagüez to promote pet adoptions.