Puerto Rico businesses seek growth in NYC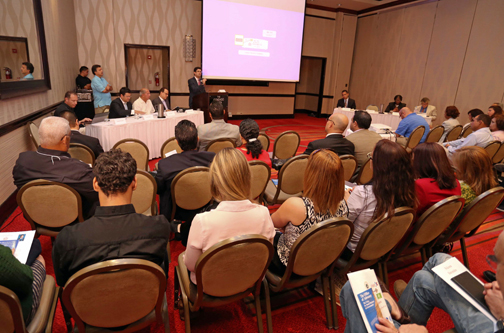 More than 100 Puerto Rican businesspeople recently participated in a forum exploring "Business opportunities between Puerto Rico and New York," looking for ways to expand their operations beyond the island's shores. The forum was part of the "Somos el Futuro Inc." conference held in collaboration with Puerto Rico Trade and Export.
"This seminar allowed local entrepreneurs to gain firsthand knowledge about business opportunities and requirements for doing business in the state and the city of New York, as well as guidelines on how to become a certified minority business to sell Puerto Rican products and services in that region," Puerto Rico Trade Executive Director Francisco Chévere said.
The forum served to explain the state's and the city's processes and requirements so that local companies can do business and participate in public bidding processes for goods and services in New York. Among the panelists were Peter Rivera, labor commissioner of the State of New York, Elizabeth De León, New York's Small Business Commissioner, and Karen Gordon of the Small Business Administration.
This event is one of the results of the agency's involvement and participation in the Fancy Food Show held in New York in July, Chévere said.
"We carried out the formalities to establish a product distribution center for Puerto Rican products in New York, to then deliver to New Jersey and Connecticut, which will result in economic development and job creation for Puerto Rico," he said.
The seminar, he said, served as a platform for participating companies to network with contacts from the region and obtain basic information to develop their strategies to break into the important stateside market, Chévere said.