SME Digital Forum slated for April 27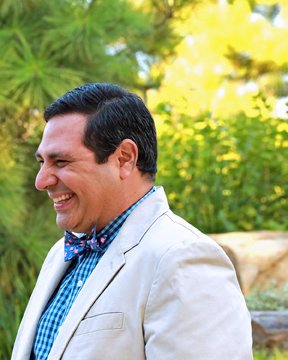 The Sales and Marketing Executives Association is gearing up to present the most important digital marketing event on the island with visiting international and local experts on April 27, the trade group announced Tuesday.
The 16th edition of the event will take place at the Puerto Rico Convention Center, focusing on three key development areas of digital strategies: Innovation, content and data. More than 15 local and international speakers will lead lectures, panels and videos.
In addition, the latest study about digital and mobile behavior of Puerto Ricans will be presented, and the organization will announce the winners of the SME Digital Awards.
"After last year's success, the SME identified the need to expand opportunities for professional growth and networking, and expanded the educational offer for attendees to interact with experts in leading companies in the digital field," said Wilson Quiroga, president of SME.
"As a preamble to the SME Digital Forum, three simultaneous workshops by Facebook, Google and Xaxis Latin America, will take place," he said.
On April 26, the Eduardo Hoppenstedt, digital strategist for Central America and the Caribbean of Google, will speak about audiences, video and impact measurement; Vissuet Kit, Central America & Caribbean Lead for Facebook, will focus on how to build a brand using Facebook and Instagram; and Pablo Spagnoli, Product Marketing Director of Xaxis Latin America, will expand on the subject of programmatic buying.
The SME Digital Forum will kick off with the presentation of the most important findings of the "2017 Digital & Mobile Behavioral Study" by Anitza Cox, director of the Division for Social Policy Analysis and Technical Studies. The study includes vital information to develop plans for integrated media and digital strategies such as: content consumption, interaction in social networks, personalities on the Internet and their level of influence, application usage on the phone and tablet, online advertising offers and promotions, online shopping, incidence of internet use, access sites, pages most visited (local and international) and activities while online.
Other panelists include Gustavo Lauría, co-founder and CCO of "We Believers," Idalis Montalvo, Marketing & Public Relations VP Oriental Bank, Kacho Lopez, founder and director of Filmes Zapatero, Edgardo Jiménez, president of Viviré, and Javier Hernández, director School of Business at Sacred Heart University, among many others.
This year, the SME will celebrate the 10th edition of the SME Digital Awards and to close the event, the association will recognize the best digital campaigns and initiatives in Puerto Rico.