EPA kicks off Earth Week with nods to Puerto Rico/USVI 'eco' leaders



The U.S. Environmental Protection Agency is honoring individuals and organizations in Puerto Rico and the U.S. Virgin Islands by bestowing upon them Environmental Quality Awards for their achievements in protecting public health and the environment.
"EPA is thrilled to honor the work of these environmental trailblazers," said Regional Administrator Judith A. Enck. "These Puerto Ricans have had a major impact on protecting the environment in their communities and inspire us all to work for a cleaner, healthier environment."
In Puerto Rico, the recognitions went to:
Corriente Verde Environmental Magazine, which provides reference and educational material for schools, universities, professionals, businesses, government agencies and the industrial and manufacturing sector. It features materials written by academics and government professionals and has a readership of more than 200,000 people.
The Ponce School of Medicine and Health Sciences Public Health Program, which has been a leader in environmental awareness and public health promotion in Puerto Rico. The school frequently collaborates with EPA, state agencies, universities, non-profit organizations and the general public to promote environmental and public health. Many of its programs are designed to benefit low-income communities such as Caño Martin Peña in San Juan.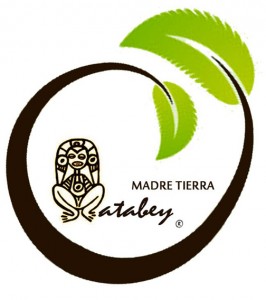 Madre Tierra Atabey, a nonaprofit organization that serves the residents of Guayanilla and southern Puerto Rico by working to improve their environment. It has organized numerous forums and initiatives that educate the public and promote awareness of environmental issues in Southern Puerto Rico. It also spearheaded the first environmental education program developed exclusively for students affected by chemicals listed on the EPA's Toxic Release Inventory. This program has taught 600 students about their role in toxic emissions and how to reduce and mitigate those effects.
The Three Kings Workshop, an organization that has been collecting and recycling used toys for needy children for the past 20 years. Relying heavily on sponsors and volunteers, the Three Kings Workshop has recycled over 90,000 toys. Not only does this work brighten the holidays for untold numbers of children in Puerto Rico, it also recycles toys instead of sending them to landfills.
SanSe Recicla, an organization created to improve recycling at the San Sebastian Festival, the largest festival in Puerto Rico. With the help of 200 volunteers from the San Juan Bay Estuary Program and the Sierra Club, SanSe Recicla set up 10 recycling stations in Old San Juan. Altogether, nearly 70 tons of recyclables, more than double the previous year, were collected and recycled. They also recovered 1,500 gallons of oil.
Meanwhile, in the USVI, the agency honored several individuals — Harold Mark and Marcia Taylor — for their contributions to environmental wellbeing in the neighboring islands, as well the Virgin Islands Montessori School and International Academy for its in-house initiatives to protect the environment.
EPA presents the annual awards during Earth Week to individuals, businesses, government agencies, environmental and community-based organizations and members of the media in EPA Region 2, which covers New Jersey, New York, Puerto Rico, the USVI and eight federally recognized Indian Nations.