Execs named at El San Juan, IHE, de La Cruz & Associates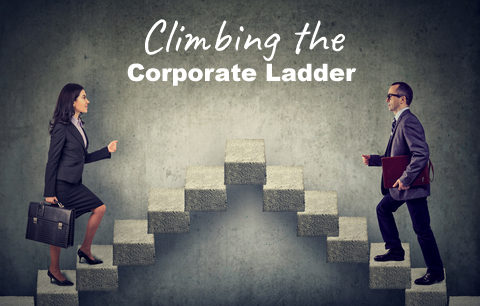 This slideshow requires JavaScript.
This edition of Climbing the Corporate Ladder features the appointments of new executives in the fields of hospitality and advertising.
El San Juan Hotel names new managing director
El San Juan Hotel, Curio Collection by Hilton announced the appointment of Martin Smith as managing director of the iconic beachfront property. Smith will bring more than 25 years of experience in the hospitality and tourism industry to the landmark 388-room property.
Prior to joining the El San Juan Hotel team, Smith was CEO and managing director of Bahía Beach Resort and Golf Club in Río Grande, Puerto Rico. In this executive position, Smith oversaw all aspects of that property, including the recovery efforts post Hurricane Maria.
Previous positions include director of operations at Belleview Biltmore Resort & Spa, where he was then promoted to general manager and managing director at Scrub Island Resort, Spa & Marina. Additionally, Smith has held a variety of positions in Hospitality Management focusing in Food & Beverage in the United States, United Kingdom, and Middle East.
"Martin's extensive background in the hospitality and tourism industry will help in the continuous growth of the hotel as we reopen the property," said Mark Jennings, senior vp of operations. "We're thrilled to work with him and believe he is a perfect fit for this position as we look toward the future."
In his new role at El San Juan Hotel, Smith will oversee all initiatives surrounding food and beverage, room management, revenue management, and sales and marketing.
New creative director at de la Cruz & Associates
Carlos Thompson, president of de la Cruz & Associates, announced the appointment of Rafael Reina as creative director of the agency.
Reina has extensive experience in the advertising industry, having started his career in various creative agencies and creative digital departments in Colombia. His first experience was in Proximity, agency associated to Sancho BBDO. His excellent performance led him to direct the operation of Leo Burnett as leader of the digital team for about nine years.
He then lead the digital projects of the Publicis One Group, among which are agencies like Saatchi & Saatchi, Publicis, Digitas and Leo Burnett.
His work has been recognized locally and internationally as a result of creative and business results. He has one of the most awarded campaigns in the history of Colombia and great recognitions in international festivals in the digital and innovation categories.
His performance is characterized for the processes of transformation of the agencies towards a modern vision where DATA is involved as the center of the business, offering solutions to clients that go beyond communication. As part of the process, methodologies that integrate creative thinking with technological innovation are used to create a functional and useful relationship between brands and people.
"Rafa has a proven track record of creative successes for multiple brands and diverse categories. He brings great experience with local, national and international brands, as well as extensive knowledge in technology and digital innovation that will undoubtedly contribute to our continuous evolution," said Thompson.
Under his leadership, his team began to gain international recognition by receiving awards such as the Webby Awards, one of the most important digital festivals worldwide. Likewise, his work has been awarded by the most acclaimed advertising festivals worldwide and has worked with brands such as DirecTV, Falabella, Renault, McDonald's, SAP Miller, Kellogg's, P & G, Coca-Cola, Philip Morris, Samsung, Kia Motors, Visa, Avianca, DHL, m&m's, Pepsi, Davivienda Bank, Seguros Bolivar, Alpina, Liga Contra El Cáncer, Special Olympics and Red Cross, among others.
The newly appointed creative director of DLC has been awarded the first Grand Prix of Cannes Lions for Colombia, as well as awards at prestigious festivals such as New York Festival, London International Awards, Clio Awards, One Show Awards, Festival El Sol de España, Clio Awards, FIAP, WAVE, Eye of Iberoamérica, Webby Awards and EFFIES, among others.
Reina has also been recognized by AdLatina magazine, one of the most influential media in the creative industry, as the best young creative director in the region. During his creative career he has also served as judge in important international festivals endorsed by the Cannes Festival.
He has also been invited as a speaker and advisor in the most important universities in Colombia. As such, he has been recognized as one of the professionals who has revolutionized digital creativity in the country and his projects serve as an example of great digital advertising practices for university programs.
IHE names new vice president of finance
José M. Suárez, president of International Hospitality Enterprises (IHE,) announced the appointment of Marlene Lacomba to the company's executive team as vice president of finance.
"It is a real pleasure to welcome a finance professional in Puerto Rico's tourism industry with Marlene's outstanding career," said Suárez.
Lacomba, on the other hand, shared her enthusiasm for this new professional challenge. "I am honored that International Hospital Enterprises has placed its trust in me to oversee the fiscal robustness of such emblematic hotel properties, such as El Convento, La Concha Resort, Condado Vanderbilt, Courtyard by Marriott Isla Verde, Doubletree by Hilton, the Condado Palm, as well as the Casinos del Sol and del Mar."
Lacomba brings to IHE almost 30 years of experience in the finance area of ​​the hotel industry in Puerto Rico and the Caribbean. Considered an industry leader, her career encompasses a distinguished performance in leading hotel management companies, such as Williams Hospitality, Wyndham Hotels and Resorts, Luxury Hotels and Resorts (Blackstone) and Hilton International.
At IHE, Lacomba assumes the reins of the financial operation of six properties, including the responsibility of applying her expertise in the supervision and review of related special processes and projects.
"International Hospitality Enterprises is proud to have a professional staff that highlights local talent," Suárez said.