Executives named in tech, fast-food, distillery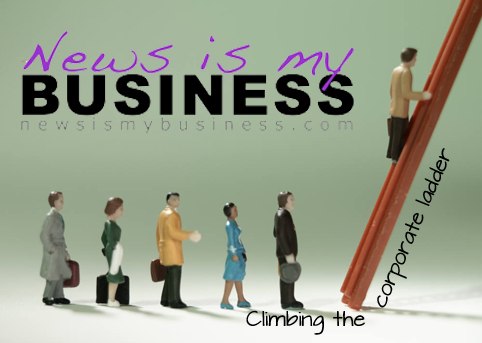 This edition of "Climbing the Corporate Ladder" includes high-ranking appointments in several industries, as well as a reshuffling of executives in a familiar operation in Puerto Rico.
Inova Solutions appoints Country Manager
Inova Solutions announced the appointment of Víctor Rivera-Cuevas as its new Country Manager for Puerto Rico. Rivera-Cuevas will focus on developing the company's presence on the island and managing the sales team leadership and driving revenue, focusing mainly in medium to large business customers.
Inova Solutions, a Gold Microsoft partner based in Curaçao, has a growing business presence in 39 countries in the Caribbean and Latin America region and recently added Puerto Rico to its company portfolio. Inova is a leader in Microsoft licensing and Cloud Solutions in the Caribbean and hopes to offer a wide array of products and cloud based solutions to meet its customer business needs. The new executive joins Inova Solutions to continue the company's growing success providing business services to many of the top companies in Puerto Rico and the Caribbean.
Rivera-Cuevas brings forth more than 20 years of experience in the information technology industry, as well as call centers and telecommunications. Prior to this appointment, he was Director at DSMART Group, where he managed all operations related to company offerings related to Cloud services, Office 365, among other technology solutions and products. In addition, previously Rivera was in charge of Technical Support Sales for Oracle's Latin Americas division.
"Víctor's incredible wealth of experience and industry knowledge has already made him a key addition to the Inova family," said Hans Kruithof, managing director of Inova Solutions. "We view his appointment as a sign of our commitment to being the leading company in our industry on the island."
"I look forward to working with the Inova team in further developing and strengthening their already extensive product and service suite for our business customers," said Rivera-Cuevas.
Changes in management at Burger King, Firehouse Subs
Juan José Jiménez, senior vice president of marketing for Burger King Puerto Rico and Firehouse Subs announced his retirement after 35 years with the company. This was communicated by Aniceto Solares, CEO, who also announced the appointment of Daniel "Danny" Pérez as vice president of marketing.
"Juan José has had a long history of continuous growth and accomplishments in our business. He has contributed immensely to our success for more than three decades", said Solares.
"We will always be eternally grateful for the dedication that throughout these years Juan José has provided to the advancement of Burger King and all Caribbean Restaurants companies and projects," he added.
During his 35 years he led innovative processes that facilitated the continued evolution and leadership of Burger King in Puerto Rico, worked on the development of Burger King markets such as Argentina, Uruguay, Paraguay and Chile, and directed pioneering initiatives in the category of QSR such as the launch of international combos.
Jiménez also supported the sponsorship of sporting events such as national basketball, the volleyball league and the development of young athletes. In the sports topic, he also directed the creation of the Burger King Golf Tournament, which generated $7 million over the 19 years it was held, as well as the establishment of BK Charities. He was also a key player in the development of the well-known line Lo Prefiero.
Meanwhile, Pérez has a wealth of knowledge in various categories including working with Juan José providing strategic direction for the plans and developments of Burger King® and Firehouse Subs.
"Daniel's knowledge and experience in the category will certainly contribute to continue taking Burger King and Firehouse Subs to that level of excellence and leadership they have always had," Solares said.
His professional background also includes extensive experience in the "casual dining" and QSR categories with clients such as Chili's, Taco Maker and Subway. Pérez has also worked on developing leading brands such as Scotiabank, Shoe Carnival, Procter & Gamble, Kimberly-Clark, Unilever and GMT, among others. Also, he is committed with the community actively participating in organizations like Hogar Cuna San Cristóbal.
Destilería Serrallés gets new president
The Board of Directors of Destilería Serrallés recently announced the retirement of Félix J. Serrallés, Jr. as president and CEO of the company, after holding that position since 1981.
Félix Serrallés, member of the family's fifth generation, will remain as chairman of the board, while Philippe Brechot has taken over the role of president and CEO of the company.
The executive joins Serrallés with a solid and vast international experience of more than 25 years with leading multinational companies including Moët Hennessy, Diageo and more recently William Grant and Sons, where he served as president for Latin America.
Brechot's integration to the Serrallés team is part of the strategic growth plan focused on expanding the distribution of Don Q and its exceptional rums globally.
"Philippe joins our company with a successful career directing the growth of premium brands globally. His extensive international experience will strengthen the management team to continue to expand the Don Q footprint and its exceptional rums in global markets," Félix Serrallés.