'Hecho con Éxito, Hecho con FirstBank' program back for SMEs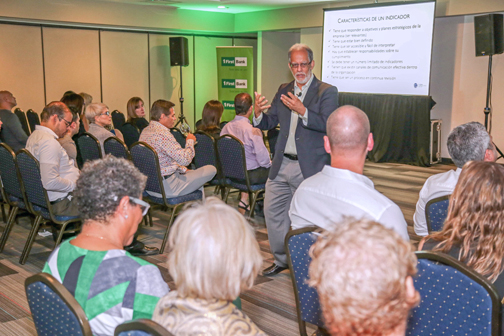 During the first weeks of April, FirstBank resumed its "Hecho con Éxito, Hecho con FirstBank" program aimed at supporting the island's small business segment's operations after Hurricane María, the bank announced.
On this occasion, a large group participated in a workshop on performance indicators called "Each piece in its place" offered by Luis F. Cruz, of the Global Consulting Group, which highlighted the issue of service as a differentiating element and competitive advantage in the business world.
"We're happy to resume 'Hecho con Éxito'. These educational talks are part of the efforts we make with our commercial clients to help them achieve success in their businesses," said Aysha Issa, first vice president of Personal and Small Business Banking at FirstBank.
"We're committed to continue working hand-in-hand with them because we recognize that they are a vital part of Puerto Rico's economic activity," she said.
The first workshops, addressed to clients from the metropolitan and northwest areas, and held at Vivo Beach Club in Carolina and the Marriott Courtyard Hotel in Aguadilla, concluded with a cocktail for the attendees.