Facebook, social media network of choice among P.R. Internet users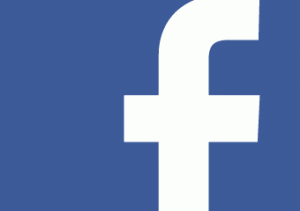 Facebook reigns supreme among Puerto Rico's social media users, beating out other popular sites including Twitter, LinkedIn and YouTube, according to a study released for the first time on the island by a group of local Internet marketing firms.
The poll made public Thursday concluded that 79 percent of the more than 600 people surveyed prefer Mark Zuckerberg's product over other pages, with about 71 percent of those people visiting social media sites every day. The majority of Facebook users said they only have one account.
Meanwhile, 40.5 percent of those people spent between one and three hours a day on social media sites, according to the study commissioned by Tojunto Corp., Interactive Advertising Bureau of Puerto Rico, Advia Network and GTA Internet Marketing shows. Nexos Económicos, an affiliate of Soto Santoni & Associates, did the work of gathering opinions of 618 people 18 and older, from all socio-economic levels, from Feb. 11 to March 20, 2011.
"Puerto Rico's marketing and public relations professionals do not have a quantitative study to help them better understand social networks and their impact on consumers," said GTA Internet Marketing President Ernesto González. "That's why we have taken on the task of studying this phenomenon. This study sought to measure the influence of brands with a local presence that participate in social networking."
The survey showed that education levels played a role in the preference of social media web sites. For example, 40.4 percent of those who said to prefer Facebook have graduate or post-graduate studies under their belt, versus the 46.2 percent of users who turn to Twitter, who have a bachelor's degree.
Unsurprisingly, the majority of the people surveyed, or 66.1 percent, work full time, but nearly half of them are not allowed to use social media at work, the study showed. Nearly half of the 600 people surveyed said they felt comfortable about companies having a presence in social media sites.
"The most recognized brands online are Coca-Cola with 25 percent, Banco Popular, with 18 percent, Toyota, with 15 percent, El Nuevo Día, with 13 percent and Honda, with 10 percent," the study revealed.
When it comes to technology of choice, more than half of those surveyed said they surf the web on a laptop, while smartphones came in a distant second. Desktop and tablet computers also ranked as the preferred devices to interact with the Internet.
Most of the people surveyed live in the San Juan metropolitan area and prefer to go online from 6 p.m. to 9 p.m., when 57.6 percent of them connect to communicate with family and friends.