FEMA awards $3.3M for projects in Barranquitas, Vega Baja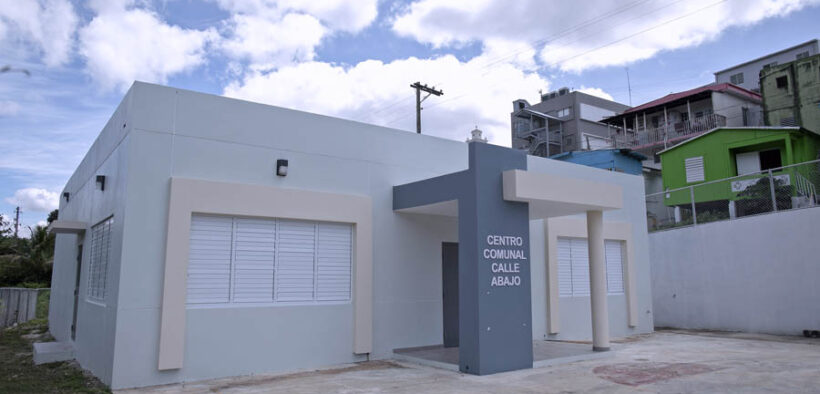 The Federal Emergency Management Agency (FEMA) has allocated more than $3.3 million to the municipalities of Barranquitas and Vega Baja in Puerto Rico to repair several recreational facilities that will benefit communities and visitors, the agency announced.
These allocations for damage repair following 2017's Hurricane María are aimed at addressing what are known as "alternate projects," which fall under the Public Assistance Program and take place when a community benefits from a different project rather than restoring the original pre-disaster state.
"The needs of communities can change over time and our agency keeps this in mind when evaluating permanent projects with the municipalities. By working as a team, we strive to ensure that the works represent not only a reconstruction but new and better opportunities for all the residents of our towns," said Andrés García-Martinó, the agency's deputy federal disaster recovery coordinator.
One of the projects funded by these allocations is the Calle Abajo Pablo Pérez Figueroa Community Center in Barranquitas. Previously a basketball court, the space will now serve as a multipurpose area for about 200 families to conduct social and educational activities, while supporting plans to repopulate the urban area.
"We were eager for a center where cultural, or entertainment activities could be carried out. We also have the goal of establishing a center where students can receive tutoring or study aid," said Nelson Pérez-Santiago, who lived in the Melitón Perelez community for about 95 years.
The facilities, which bear his name, "mean a lot to the residents," particularly to Mildred and Nelson Pérez-Santiago, children of the Barranquitas honoree, the federal agency said.
The new facilities, which received more than $254,000 in agency funds, include an activity room, restrooms, parking lot, and gate repairs.
Barranquitas Mayor Elliot Colón-Blanco said that the community has another basketball court nearby, prompting the decision to replace the court with a community center.
"For our municipality and for myself, projects like these have to continue developing in our town, because they are of benefit to several communities," he said.
In Vega Baja, the municipality received obligations for two alternate projects. One encompasses the renovation of the basketball court, baseball park and butterfly garden at El Trece Recreational Area, and new areas including a hostel, restaurant, game room and a swimming pool will be built.
About $2.3 million will go toward these works, including mitigation measures for the baseball park and recreational park, FEMA confirmed.
El Trece sees about 600 people during the summer. Once the alternate project is completed, the municipality expects attendance to double and encourage tourist visits.
Additionally, the Puerto Nuevo Recreational Area and the La Casona Kiosks in the municipality will be consolidated into higher quality facilities for residents and tourists with more than $802,000 from FEMA. The space will have 14 kiosks, a concrete path, bike corrals and restrooms, among other arrangements, potentially creating 15 jobs.
"Communities evolve as generations develop. For this reason, alternate projects allow reconstruction works to be adjusted to current needs. At [Central Office for Recovery, Reconstruction and Resiliency (COR3)], we will continue to assist subrecipients in these processes in search of maximizing the resources allocated to the development of these works," said COR3's executive director, Manuel Laboy.