Toyota Foundation grants $75K to environmental groups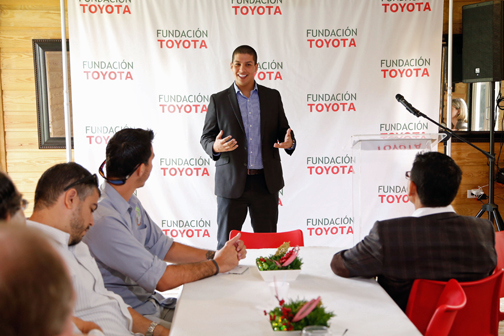 As part of its commitment to contribute to the island's environmental causes, Toyota Foundation celebrated the 16th edition of its environmental program grants, awarding $75,000 to Puerto Rican organizations that stand out for their efforts to benefit the environment.
"There's genuine concern for our island's environment and health. As a society we recognize the phenomena that threaten our natural environment, so we have a commitment to advance ideas to work for environmental causes," said Toyota de Puerto Rico President Mario Dávila.
"Given this reality we created the environmental grants program to provide to various nonprofit organizations a tool to enable them to bring about change," he said.
Seven nonprofits with proposals that cover a range of projects, from educational programs and efforts to restore wildlife populations, and programs to clean up coasts and carry out reforestation of tropical flora, benefited from this year's funding round.
The winning groups are: the Manuel Mendía Moret school in Patillas; Madre Tierra Atabey; the Agro-Eco-Tourism Barrio Río Hondo Inc. community project; Grupo VIDAS; the Puerto Rican Parrot Committee of the University of Puerto Rico in Mayagüez; the Corporation for the Conservation of the San Juan Bay; and the Young Entrepreneurship Education System.
The organizations receiving donations have a big impact in their communities, and "working together we can make a difference for the environment," Dávila said.