Futurologist Nikos Acuña heads list of SME Digital Forum speakers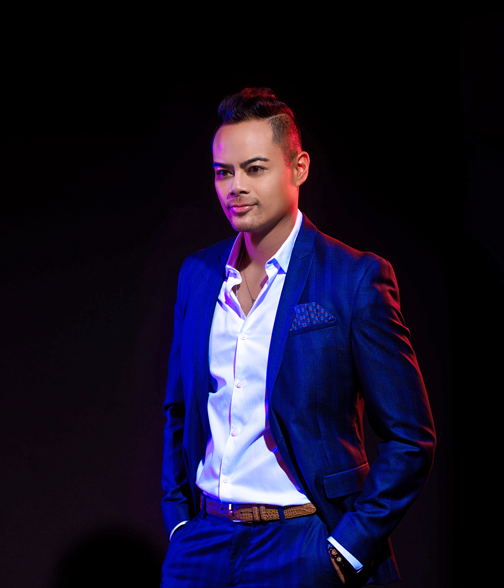 Under the slogan "Bringing Data to Life," the Sales and Marketing Executives Association will hold its annual Digital Forum, May 17 at the Puerto Rico Convention Center, featuring local speakers as well as from the U.S. mainland and Latin America.
During the event, the SME will also present the results of its latest study on the digital and mobile behavior of Puerto Ricans, and the SME Digital Awards. The educational program will include simultaneous two-hour workshops offered by RhythmOne, Xaxis, and Digital Surgeons on May 16.
"This year, the SME Digital Forum will focus on how to give life to the data we collect from our consumers, beginning by interpreting and maximizing its use in our marketing strategies and campaigns," said SME President Michelle Pérez.
"We will have a group of prestigious speakers with vast experience in topics related to artificial intelligence, metrics, audience segmentation, data-driven technologies, digital analytics, programmatic advertising, and ROI, among others," she said.
The list of speakers is headed by award-winning speaker, author, futurist and Principal Visionary of Sizmek, Nikos Acuña, who will offer the presentation "AI-Powered Customer Experiences." The expert will explain how to use artificial intelligence to achieve exponential change and growth in marketing strategies, and how brands, companies, and agencies can achieve predictive fluidity in a cognitive world.
Anitza Cox, director of the Analysis and Social Policy Division of Estudios Técnicos, will present the most relevant findings of the 2018 Digital & Mobile Behavioral Study which includes pertinent information following Hurricane María.
In his presentation "Engineering a New Era," Scott Hagedorn, CEO of Hearts & Science, will speak about how marketers face a triple challenge when trying to connect brands with consumers: the absence of data, low-quality content, and consumers who are increasingly indifferent to advertising.
He will be followed by César Melgoza, founder and CEO of Geoscape, with the presentation "How to Define Audience Segments and Make them Precisely Actionable." Mendoza will focus on audience definition, segmentation, and connectivity to achieve precise reach and prove the return on investment by using any combination of traditional, digital, and mobile channels.
Rafael López de Azúa, head of media and digital LATAM for Coty, will offer the presentation "How Brands can Find New Relevance through Consumer Data-Driven Technologies." Afterward, Álvaro Meléndez, Head of Strategy and Planning, Managing Director Ogilvy Brain in Ogilvy & Mather Colombia, will offer the presentation titled "Creativity: The Problem or the Solution?" where he exposes a new model of linking Big Data with great ideas.
To close the event, the trade group will recognize the best digital campaigns and initiatives of Puerto Rico with the SME Digital Awards.
"Once again, the selection of winners will fall on an International Jury composed of Fernando Suárez from R/GA; Rafael López de Azúa from Coty; Álvaro Meléndez from Ogilvy & Mather Colombia, and Edithsie Pérez, from Kroma, representing the Local Jury," said Ivelisse Cortés, director of the Organizing Committee of the SME Digital Forum.
DIGI Talks will be offered free of charge at the EXPO Center, where participants will be able to find solutions for their business needs at booths showcasing services and products.
Pre-forum workshops
As a preamble to the forum, three simultaneous workshops will be offered from 3 p.m. to 5 p.m. on the following subjects:
"Empathy at Scale: Leveraging Digital Analytics and Enterprise Social Listening to Understand Your Customers," offered by Peter Sena, CEO and Chief Creative Officer of Digital Surgeons, who will speak about how cognitive computing and artificial intelligence can generate information to fill the needs of the consumer.
"How to convert data into results," by Damián Russo, director of LATAM South in Xaxis Argentina, who will explain how to understand the different success metrics applicable to digital media and how to connect them with the commercial objectives of our clients.
"Performance Marketing," by Amber Lockwood, Northeast Sales of at RhythmOne.
The space for these workshops is limited. To sign up, access smepr.org or call 787-773-5088.