ICCA congress to bring 700 meeting planners to island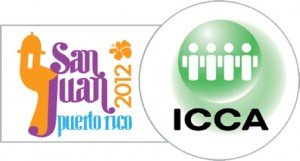 The International Congress and Convention Association (ICCA), one of the most prominent organizations in the world of international meetings, will host its annual congress in Puerto Rico on Oct. 20-24, the Puerto Rico Convention Bureau announced.
The congress is expected to bring some 700 meeting planner-members representing more than 900 organizations in 87 countries who work directly in the meetings and conventions business. Registration for the event taking place at the Puerto Rico Convention Center is already 22 percent over last year's early registration figures, the ICCA said recently.
This is the first time that the event will be hosted in the Caribbean, so the PRCB and partners are planning to take full advantage of the opportunity to showcase Puerto Rico as a convention destination for large association groups.
"Bringing these influential 'meeting makers' to Puerto Rico provides us with the opportunity to showcase all the destination has to offer convention groups," stated PRCB Acting President Neil J. Mullanaphy.
"Drawing delegates from Europe, North and South America demonstrates Puerto Rico's strength as a natural gathering choice for international congresses," he said. "Our goal is once ICCA attendees experience all that Puerto Rico has to offer, they'll bring their large groups back to Puerto Rico for future association gatherings."
During the four-day program, members of ICCA will meet to addresses key topics of interest to professionals who coordinate international meetings. The program will also showcase top meeting and event venues in Puerto Rico.