Join a Join unveils new app for iOS devices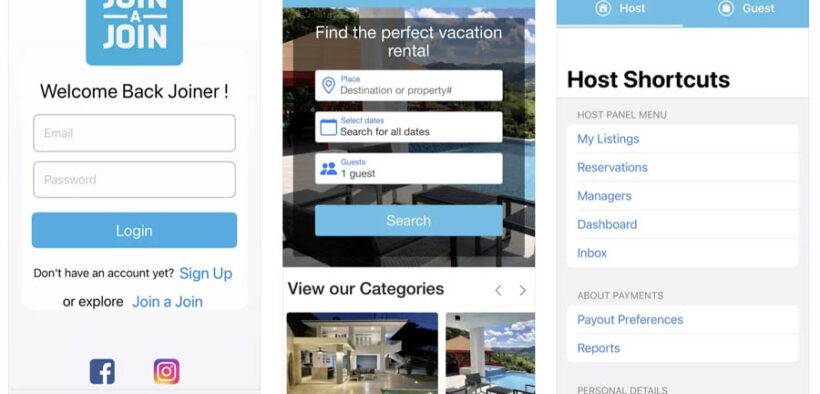 Join a Join, a Puerto Rico-based short-term rental platform, has announced the launch of its Apple iOS app, allowing users to easily browse, book and list properties on their devices.
While all those actions were previously possible through Join a Join's web and mobile versions, co-founder Mike Leung emphasized that, "the key benefit of having the app is that it allows a better experience for the user to communicate either as a host or guest," said Mike Leung, co-founder of the platform.
"Its key feature is that users can receive push notifications with the downloaded the app," he said.
"We're committed to continue optimizing the platform and its functions for a better experience for our users, both hosts and guests," Leung said.
The new app marks the latest advancement for the short-term rental property platform. Late last year, as reported by News is my Business, the company announced the launch of a new alert system via text messages for booking confirmations and updates.
Join a Join was founded in 2014 and "developed solid brand awareness and equity in the Puerto Rico market, representing a trusted option for hosts and guests," according to its website.
The platform features hundreds of short-term rental properties — houses, apartments, camp sites and other lodging locations — across Puerto Rico.