Shopperfix releases new app that digitalizes store flyers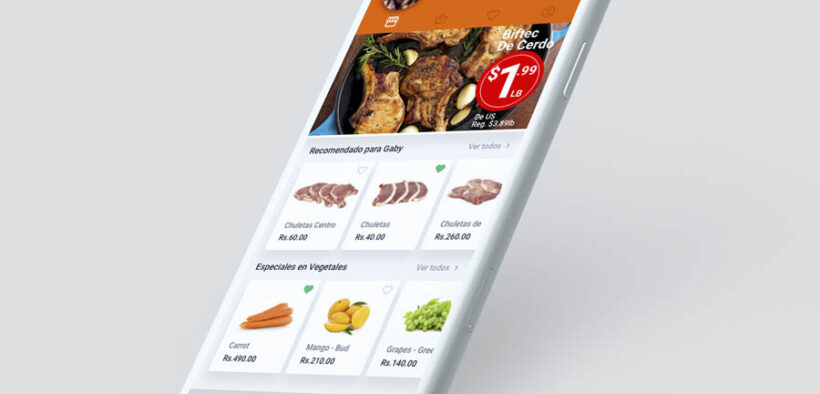 The traditional print [discount] catalog read by local consumers every week — also known in Puerto Rico as the "shopper" — could soon be replaced by a fully digital and personalized version that has been developed by a local company, which will program and turn them into "smart shoppers."
Shopperfix is an intelligent shopper programmer developed by the company of the same name, that will benefit both consumers and retailers. Consumers will receive personalized offers according to their profile, while it will allow retailers to make inventory decisions in real time, create personalized offers that suits the shoppers' preferences and buying patterns, and establish strategic alliances with different brands to maximize advertising potential of the shopper.
"The days of viewing PDF 'shoppers' on the mobile will soon come to an end, to give way to a smarter shopper experience that will know what to offer you, based on your preferences and needs," said Samuel Rosario, founder of Shopperfix, one of the projects selected by business accelerator Parallel 18 in its most recent edition of Pre-18.
"This tool will open a world full of possibilities for retailers that will offer this option and for consumers willing to use it," he said.
Rosario, who has more than 20 years of experience in retail advertising, product development and digital marketing, said "the retail industry invests close to 60% of its advertising budget in print shoppers."
"Unfortunately, the PDF format shopper that is currently used by many consumers lacks the functionality that they, the brands and the retailers need," he said. "The digital shopper will revolutionize personalized marketing globally, and Puerto Rico will be the spearhead with this new digital platform."
Shopperfix's creator said the app has been "well-received and accepted by the food industry and the health sector have shown great interest and soon we will launch pilot plans with several local chains belonging in these categories."
Among the functionalities of Shopperfix is the ability to distinguish between followers of a particular nutrition style, pet lovers, items of interest by age or geographical areas, in addition to other multiple promotional possibilities that personalized marketing compels to brands.
"Shopperfix is a friendly user platform designed in an accessible format that anyone can interact with on their phone. Retailers can incorporate this tool into their operations without the need of hiring specialized personnel," said Rosario.