Stryker launches development, mentorship program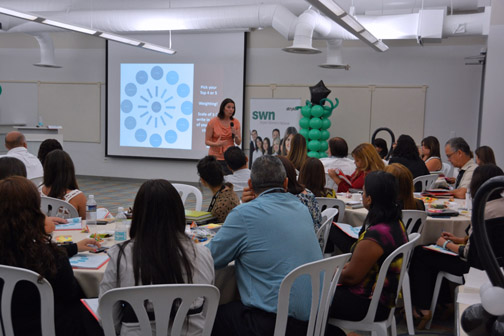 Technology, surgery products and prosthesis manufacturer, Stryker, recently launched its professional development and mentorship program for women, Stryker Women Network, at its Arroyo and Guayama plants.
The program is the result of a series round table meetings held by leading women from the company since 2008.
SWN provides more opportunities for its members through professional relationships, professional development, leadership mentoring, community work, and coeducational societies projects. The program is open to all Stryker employees, both men and women, and is completely voluntary, although the company encourages enrollment.
This type of initiative is commonly found in Fortune 500 companies and corporations, including the top 50 companies that have successfully lead diversity and inclusion efforts around the globe.
"At Stryker we define inclusion as the commitment of our company to encourage, value and leverage the differences among people and perspectives to achieve the best performance in the business," said Olga Navarro, operations human resources director for Stryker Latin America, during a visit to the Puerto Rico plants for the official launching of the program, which included several activities for members.
"Following our definition of inclusion, SWN helps us achieve our goals of building a culture of inclusion through the entire company, and more specifically, to attend and support the development and retention of our talented women," she added.
The program's launching comes at a historic moment in which women's role at companies, their contribution and decades-long salary inequality are the subject of national discussion, said Lourdes M. De Cardenas-Alfonso, operations vice president for Stryker Latin America.
"Stryker joins this important discussion in a proactive and pragmatic way with SWN, demonstrating once more that its associates are a very important asset," she said.