IHE hotels names new managers; new leaders at Iberia, CPAs get new exec. director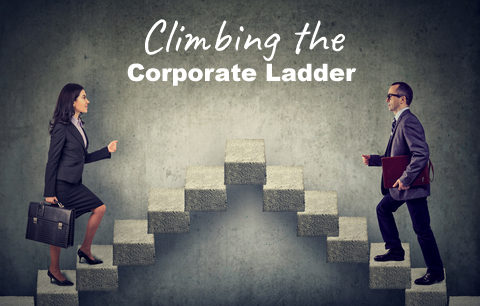 This edition of Climbing the Corporate Ladder includes new leadership appointments at three San Juan hotels, the arrival of a new sales director at an airline, and the announcement of a new executive director at professional organization.
IHE names new managers at 3 hotels
The Courtyard By Marriott hotels Isla Verde Beach Resort, the Condato Vanderbilt Hotel and La Concha, A Renaissance Resort have new management in charge of the properties, José M. Suárez, president of International Hospitality Enterprises (IHE), the company that manages the hotels, announced.
"I am pleased to announce the following appointments to the management team of our IHE hotels: Efraín Rosa, general manager and Eduardo Rivera, hotel manager of the Courtyard By Marriott Isla Verde Beach Resort; Mike Rivera, hotel manager of the Condado Vanderbilt Hotel and Albert Charbonneau hotel manager of La Concha A Renaissance Resort," said Suárez.
Rosa is returning to his first home in IHE, where from 2002 to 2004 he worked as assistant general manager during the opening of the Courtyard by Marriott Isla Verde Beach Resort. In addition, Rosa was hotel manager of the Condado Vanderbilt Hotel for the past four years, and general manager of Hotel El Convento, from 2004 to 2014.
Rosa began his career at the Condado Plaza Hotel and has a Business Administration degree from Bob Jones University in South Carolina.
Eduardo Rivera is also returning to the Courtyard by Marriott Isla Verde Beach Resort, this time as his hotel manager. Rivera began his career at IHE in 2005 as a night clerk in the parking lot of the Courtyard By Marriott, where he continued to climb positions, becoming night auditor at reception, parking manager and reception manager.
In 2013, Rivera joined La Concha Resort as manager of the Lobby Bar and from 2014 to the present he served as director of guest services. Prior to joining IHE, he worked for 10 years at American Airlines in various positions. He has a Bachelor's Degree in Business and Hotels Administration from Universidad del Turabo.
For his part, Mike Rivera was named hotel manager of the Condado Vanderbilt Hotel. Rivera has been part of the IHE family since 2011, when he served as director of Food and Beverage and later as hotel manager of La Concha A Renaissance Resort. Previously, he served as vice president of operations for Encanto Restaurants and Empresas Cordero Badillo, operations director of TRICON Restaurants International and as general manager, hotel manager, resident manager and executive deputy manager of food and beverages for hotels and resorts on the island such as Wyndham and Condado Plaza. He holds a bachelor's degree in Government and Public Administration from John Jay College of Criminal Justice.
Meanwhile, Albert Charbonneau was appointed hotel manager of La Concha A Renaissance Resort. Charbonneau joined the IHE family in July 2015 as director of Food and Beverage at the Condado Vanderbilt Hotel and was later promoted to director of operations. He has a professional career in the luxury food and beverage industry spanning more than 28 years. He served as general manager of Qantas First/Business Lounge in Los Angeles and Hakkasab Beverly Hills Restaurant, general manager of J&G Steakhouse at the W Hotel and director of Food and Drink at the Ritz Carlton Hotel in Washington DC, and has worked in emblematic establishments such as: Raffles L'Ermitage Hotel in Beverly Hills, Hollywood Roosevelt Hotel, Shutters on the Beach in Santa Monica, and the Viceroy Hotel, Miami, among others.
"At International Hospitality Enterprises we have always trusted our talent, so we are pleased to give our team the opportunity to grow. These professionals have the capacity and experience that is required to contribute by positioning their properties as the island's main hotels, both in service and quality," said Suárez.
Iberia names new sales director for LatAm
Spanish airline Iberia has reorganized its Business Management division in Latin America with the dual aim of strengthening its leadership in the routes between Latin America and Europe, and continue betting on an "absolutely strategic market," it stated.
As part of the shift, Víctor Moneo has been the new head of marketing products and services of Iberia in the 16 countries and 18 destinations in Latin America where the company operates, and which totals more than 250 flights a week to Europe.
Sales in Latin America now includes the markets of Mexico and Puerto Rico, which fall under Moneo's responsibility, Iberia said. He will also be in charge of managing the sales teams of both Iberia and British Airways in markets such as Argentina, Brazil, Chile, Mexico and Costa Rica, where the sales forces of both airlines are integrated.
Moneo has held various responsibilities in Iberia, for last nine years working as director of sales in Spain for Iberia and British Airways. He was also commercial director of Iberia's airport business and, prior to that, responsible for agencies and tour operators. Moneo is licensed in CC. Business, Technical Business and Tourist Activities, and has a Master's in Business Management.
CPA group has new executive director
The Puerto Rico Certified Public Accountants Association announced that Silvina Campos-Martínez has joined the organization as its new executive director. The Certified Public Accountant joins the association after serving as deputy executive director in charge of operations at the institution.
Campos-Martínez succeeded Edna Jiménez, who held the position for 27 years and decided to retire, said CPA Cecilia C. Colón-Ouslán, chairman of the trade association's governing board.
"Silvina brings experience and skills that will be of great benefit for the Association to continue evolving and facing the challenges of a world increasingly dependent on technology.," Colón-Ouslán said.
"I have no doubt that her vision and genuine desire to help her colleagues in their professional development will be a huge asset for all," she added.
"I recognize that the CPAs Association is one of the most prestigious professional organizations in Puerto Rico and we are working to continue being a reference within and outside the island," Campos-Martínez said.
"We will be incorporating new technology to our services to members an avant-garde experience. We wish to expand our continuing education offerings by tempering our program to new trends," she said.
"Our members are our priority and we will work constantly on our mission to serve them in the best possible way," Campos-Martínez said.