McConnell Valdés LLC wins pair of international awards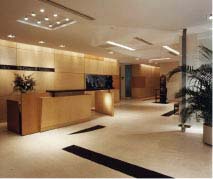 McConnell Valdés received two prestigious international awards from publications "Chambers & Partners" and "International Tax Review" for the company's "outstanding performance" in the last year, it was announced over the weekend.
"Chambers & Partners" presented McConnell Valdés with the "Puerto Rico Law Firm of the Year" award in a ceremony held in Miami on Sept. 17, while "International Tax Review" presented the "Puerto Rico Tax Firm of the Year" award to the firm in a ceremony that took place in New York City on Sept. 27.
"We are honored to receive these awards and dedicate them to all of the attorneys and employees of the firm, who excel in their work every day, and very specially to our clients for whom we give our best, always," said Arturo J. García-Solá, the firm's managing director.
Chambers Awards for Excellence recognize the achievements of the leading law firms working in the Latin America region, and take into account their involvement in the year's most high-profile legal matters, their success with new ventures, and market-wide acclaim from clients.
In addition to this award, "Chambers & Partners" recognized 17 of the firm's attorneys as leaders in their field:
Samuel T. Céspedes, Jr., Antonio Escudero-Viera, Iván Marrero, and Ernesto N. Mayoral in corporate
García-Solá, Francisco G. Bruno and Raúl Arias-Marxuach in dispute resolution
Alfredo Hopgood-Jovet and Radamés (Rudy) A. Torruella in labor and employment
Salvador Casellas, Harry Cook and Silvestre Miranda in real estate
Carlos E. Serrano and Isis Caraballo in tax
José R. González-Irizarry in bankruptcy
Dora Peñagarícano and Roberto C. Quiñones in intellectual property
The "International Tax Review" awards are conferred based on representative matters and transactions, and interviews with tax directors and industry peers and representatives. Last year McConnell Valdés received the "Tax Disputes Firm of the Year" award.
McConnell Valdés was founded in 1946 and its client portfolio includes many of the most successful companies in every segment of Puerto Rico's economy, including many Fortune 500 companies.