Med Centro, Direct Relief launch 'Health Tour' project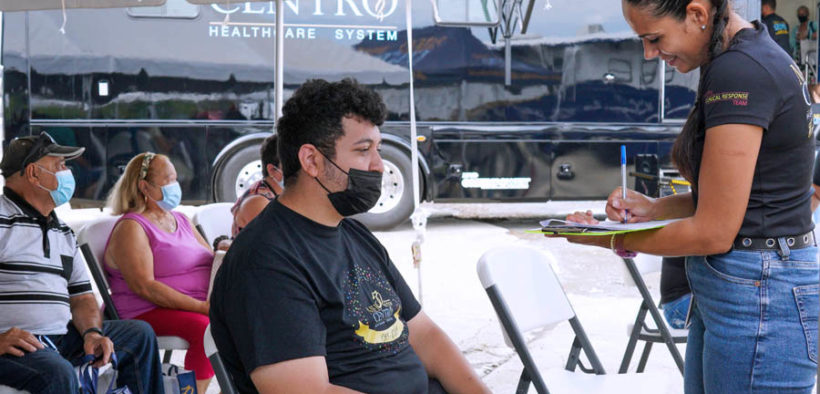 Med Centro, a community-based organization that provides health services, and Direct Relief, the nonprofit humanitarian organization, will launch the "Health Tour" project, an initiative that will benefit several hard-to-reach communities in southern Puerto Rico.
The six-month project begins Feb. 22 at 8 a.m. at the Alfredo Rodríguez Andújar Community Center in the Playita Cortada community of Santa Isabel, where doctors, psychologists, social workers and clinical support staff will be on hand, and COVID-19 vaccinations, the delivery of COVID-19 self-diagnostic tests and other Med Centro services will be offered.
"In the 'Health Tour' convoy, we will use the sophisticated 45-foot mobile clinics, which utilize solar energy and contain clinical equipment to provide on-site medical services," said Allan Cintrón-Salichs, executive director of Med Centro.
"They will be accompanied by the ultra-modern airstream trailers, and [towing] generators to provide psychological and social work services, as well as other support vehicles to provide transportation to community residents who may have difficulty reaching the clinical site that we will set up," Cintrón said.
"In reality, it's moving an entire first-class clinical component, and we have worked on similar clinics with Direct Relief, the result for the communities being excellent in terms of improving their quality of life," the Med Centro director added.
The "Health Tour" seeks to reach isolated communities, where people for a variety of reasons are not taking good care of their health and entering Puerto Rico's health system, said Ivonne Rodríguez-Wiewall, executive adviser in Puerto Rico for Direct Relief.
Rodríguez also explained that the nonprofit will conduct a survey to measure the impact of efforts and get psychosocial data from the people served.
In the immediate aftermath of Hurricane Fiona, Med Centro and Direct Relief jointly provided health clinics and services at communities in Salinas, Guayanilla and Santa Isabel that were severely affected by the hurricane.
Med Centro took care of the physical and emotional health of the residents and Direct Relief, together with groups of volunteers, carried out cleaning works in residences affected by the floods and delivered items to alleviate the needs of the residents of the impacted sectors, among other services provided.
La Fondita de Jesús and the Atención Atención Foundation are among the organizations that are part of this joint effort to bring health care to southern communities.