Microsoft opens call for 'Imagine Cup' competition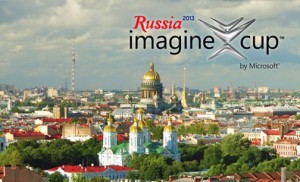 In keeping with its commitment to promote the development of Puerto Rico's video game industry, Microsoft is accepting registration for its Imagine Cup 2013 competition in technology and most prestigious student design worldwide.
The software developer invites young people from around the world to create platforms and technology solutions for Windows-based applications, also known as the "world software Olympics."
During the 11th edition of the event, Puerto Rico will focus on the category of video games, to develop the next generation of games for Windows, Windows Phone, Xbox and/or Kinect.
"Puerto Rico's video game industry in emerging and has great potential. In the past year we have learned of more than 12 micro businesses destined to be successful in this industry. Through this effort we continue to discover local talent," said Yamille Morales, director of new technologies for Microsoft Puerto Rico.
Hundreds of countries are conducting national competitions during April and Puerto Rico is no exception. To participate in the regional final, students must register on or before March 13, 2013 through www.imaginecup.com, specifically in the category of video game development.
The national final will be held on April 13, 2013 at the Microsoft offices in Guaynabo to determine which team will represent Puerto Rico in Russia in July. The winners will continue to develop their games to participate in the global competition to win up to $50,000 in cash, scholarships and prizes, plus the opportunity to travel to St. Petersburg, Russia in July, to represent Puerto Rico against contestants from around the world .
"Imagine Cup is the most prestigious global competition for technology students. Each year, thousands of participants compete to reach the final and win the cup. We have seen the talent that exists in this industry through different competitions, such as 'App Idol,' 'Game Jams,' and 'Hackathons,' among others," Morales said.