Office Depot Foundation to donate 1,500 new backpacks to local school children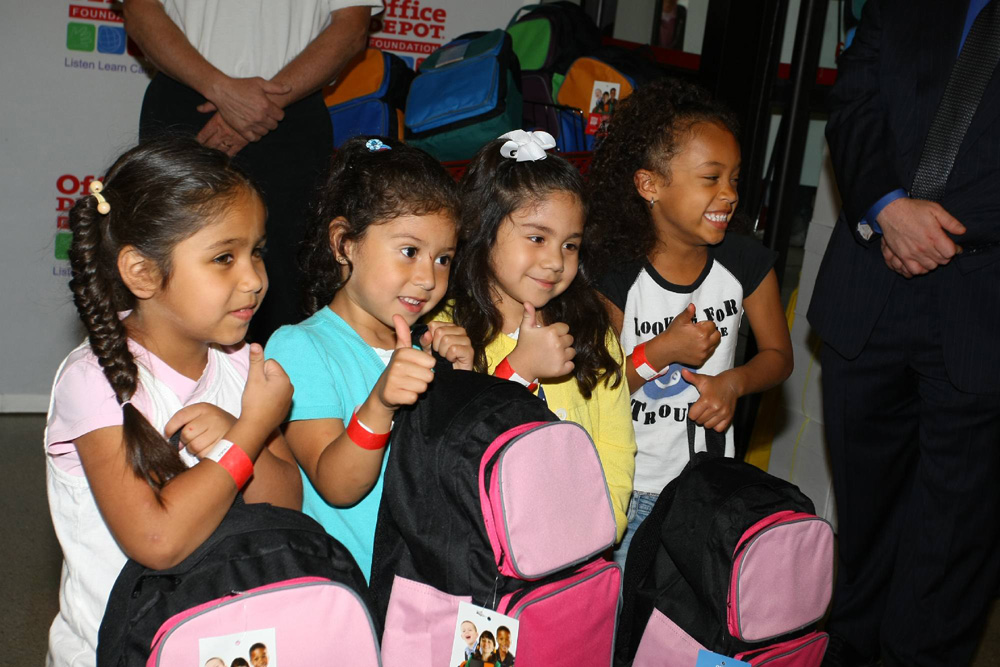 The Office Depot Foundation, Office Depot's independent charitable division, will donate 1,500 new backpacks for Puerto Rico students through its National Backpack Program.
The initiative, taking place for the first time in Puerto Rico, has donated more than 2.5 million backpacks to kids across the U.S. and, now the island, since 2001.
The Foundation will present the "sackpacks" containing essential school supplies during a special "Back-to-School Celebration" starting at 10 a.m. today.
Six local nonprofits — Fundación Pro Hospital del Niño de PR; Fundación de Niños San Jorge; Fundación Puertorriqueña de Sindrome Down; Fundación Chana y Samuel Levis; Programa Head Start Municipality of Bayamón; and Hogar Escuela Sor Maria Rafaela —  were in charge of selecting the children that will benefit.
"In keeping with our mission — Listen Learn Care — we've created these fun and exciting sackpacks in response to what kids have told us they like," says Foundation President Mary Wong. "We are thrilled to donate these very cool sackpacks to more children in a single year than ever before.
Through the award-winning National Backpack Program, which is now in its 11th year, the Office Depot Foundation will help deserving children prepare for school by donating 350,000 sackpacks across the United States and internationally.
The newly designed sackpacks, which were specially created for the Foundation, reflect and respond to changes in the ways that children are taking their materials to school, the Foundation said.
"Every year, we have seen our donations bring hope to children whose families might not be able to afford to buy school supplies," Wong said. "Parents and teachers alike tell us that we truly are helping children to build self-confidence, boost self-esteem and achieve greater success in the classroom — all as a result of being properly prepared for school."