Op-Ed: A shopper's experience at IKEA Puerto Rico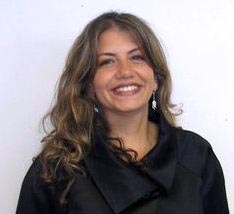 After the long-awaited and much-touted arrival to the local market, IKEA, the Swedish/Dutch company founded by Ingvar Kamprad in 1943, opened its first store in Puerto Rico in Bayamon, last week. The concept unveiled is modeled after the one in the Canary Islands, Spain and the Dominican Republic, called an "IKEA Point" (Punto IKEA).
The day of the opening, a Puerto Rican media outlet pointed out that the turnout had been less than expected in the early morning hours. Thinking this was my chance to grab some of my beloved dark chocolate from IKEA, and a piece of wall art I had wanted to buy last month at an IKEA store in New Jersey, I headed over to Bayamón.
Was the reporter wrong? Had she missed something or had something else happened in the last hour? The store was full and there was a long line of cars along Route 2 just to get inside the store's parking lot. I passed by the store a few days later and the crowd outside did not seem to dwindle.
So, I visited their website, whose information I found through its Facebook page. I placed my order and, two days later, received a notice that my order was ready to be picked up at the store. I called their service number beforehand after hearing rumors of dissatisfied clientele.
In fact, I my order turned out to be all wrong. Instead of one item, I had three (of the same) sent to the IKEA Point. The lady on the other end — not from Puerto Rico — was not very helpful and when asked specific questions about ease of pickup and waiting time, she did not seem knowledgeable about the answers. She also kept apologizing for the problems filling orders. I told her I only wanted to make sure that my order was ready to be picked up and that instead of three, I was only charged for one item.
Problems persist a week later
I arrived to the store on Monday at 7:30 p.m., one day short of it's one week opening. The lines were not that long outside and there was parking for those picking up. Everything seemed somewhat organized outside and the private security guards were very helpful.
However, inside, the story was different. The store was crowded and people were sitting on couches as if in their own living rooms. All the while, people waited in line, outside. Despite it's small size, the store is well lit and decorated. But as someone who has been to quite too many three-story IKEA stores, this only looks like an entrance to any store in the U.S.
Employees at the pick-up counter were extremely disorganized. Of the four counters, divided in two stations, only one was providing pick-up service. After being in line for more than 30 minutes, I inquired the female employee at the counter, who told me I— along with those behind me — was in the returns line. When I asked about the sign only stating "Pick-up," she got all defensive and hostile.
People moved from line to line without proper supervision from the employees and getting ahead of those who had been in line longer. After 45 minutes, I finally headed over to my car with the help of Jesús, the only store employee who seemed in a hurry to dispatch pick-up orders.
Take-aways from this experience
Message: IKEA's strategy has been all wrong since the beginning. As a public relations professional, I can see that they never made clear to the general public how their new concept would work.
A focus group would have given them a clear idea that this "IKEA Point" or "showroom" concept was hard to grasp in the Puerto Rico market, or at least how to work around it.   They needed to work a few months in advance on an integrated (marketing/social media/advertising/public relations) communications campaign to familiarize the public with their sales strategy.
Showroom size: The size and layout of the store is too small to have the pick-up and showroom on the same floor/area.  It's a given people love to sit and test the furniture.
Service:  Employees are disorganized and there seems to be a lack of direction. I also noticed an attitude problem. They are doing all sorts of tasks and working long hours.   While in larger IKEA stores, one does not encounter many employees, while the layout is bigger, allowing for the customer to grab whatever they are buying without having the need for an employee to take an order.
Parking: The lot is too small for the amount of people going into the store.
Pricing: Some items are pricier than what can be found in IKEA stores on the U.S. mainland. The wall art I bought was $29.99 in New Jersey and $40 in Puerto Rico.
Limited variety: IKEA is well known for its affordable and varied home decoration accessories and furniture.
Social media:  Social media has changed the rules of engagement regarding a company's image strategy. A dissatisfied customer will vent on their social media page and the status will go viral in minutes. IKEA PR has been no exception. One too many dissatisfied customers have left messages on their Facebook page. Their strategy has been to bury their head in the sand. For every comment regarding their bad service, they have been replying with the same message: store hours or the ease of ordering through the Internet.
I have been an IKEA customer for many years. However, aside from the purchase made today, I really doubt I will be visiting IKEA Puerto Rico again any time soon.